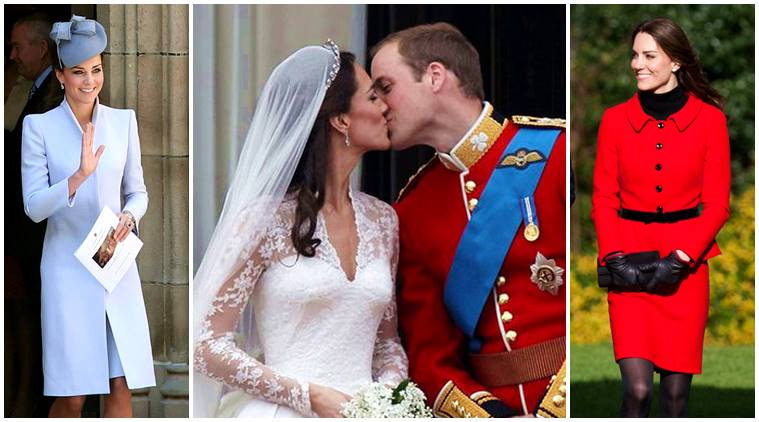 Meghan Markle-Prince Harry wedding: What will Kate Middleton wear to the royal ceremony?
The world seems to be high as a kite to see the royal ceremony of Meghan Markle and Prince Harry. All eyes will be on Markle's regal wedding dress, but many style connoisseurs are bright-eyed and bushy-tailed to know what Kate Middleton will wear to the grand celebration on May 19.
Fashion enthusiasts are also excited to see if Markle's outfit will be able to hold a candle to the dreamy ensemble the Duchess of Cambridge, Kate Middleton, wore on her wedding day. The lace, long-sleeved Alexander McQueen number with a scallop neckline and a nine feet long train was the perfect outfit that befits a royal bride and a dream wedding.
"Kate Middleton Chose Simple, Princess Diana Went Big: A History of Royal Wedding Dresses" http://t.co/ovCypOlPKB via @thedailybeast pic.twitter.com/r7RzdTyH1k

— WhatKateWore.com (@WhatKateWore) May 14, 2018
The Royal School of Needlework's Embroidery Studio is proud to have helped Sarah Burton create the bespoke lace on The Duchess of Cambridge's wedding dress.@KensingtonRoyal pic.twitter.com/UmZkedh5Zr

— Clarence House (@ClarenceHouse) November 22, 2017
Happy 5th Wedding Anniversary to the Duke and Duchess of Cambridge 💍👑🇬🇧 #RoyalWedding @KensingtonRoyal pic.twitter.com/QdDr3uw4qd

— Duchess of Cambridge (@hrhdoc) April 29, 2016
The Duchess of Cambridge and the house of Alexander McQueen together make for quite a swashbuckling pair, so it won't really be a surprise if she steps out in another number from the high-end luxury house. But, it's not that simple to guess considering her affinity for niche fashion brands.
With her deeply sophisticated style and all the undertones in her colour pallete, the 36-year-old is the inimitable fashion diplomat. Two days before the D-day, Kate was caught in the public eye at the Windsor Castle in a pink floral dress (also known as the carnation georgette shirtdress) by American brand Michael Kors from the wedding rehearsals.
Kate's look in Windsor on #HarryandMeghan #RoyalWedding rehearsal:

– @MichaelKors Carnation Print Shirt Dress 215.00 http://t.co/qsvAfCwMBE
– @givenchy SGV767 sunglasses £159.00#KateMiddleton #DuchessofCambridge pic.twitter.com/RJikNXEVmN

— Kate Effect Affected (@KateMCambridge) May 17, 2018
As we wonder what she must have chosen for the big day, here's a look at her best looks.
What do you think Kate will wear to the grand wedding? Share your thoughts in the comments' section below.
© IE Online Media Services Pvt Ltd