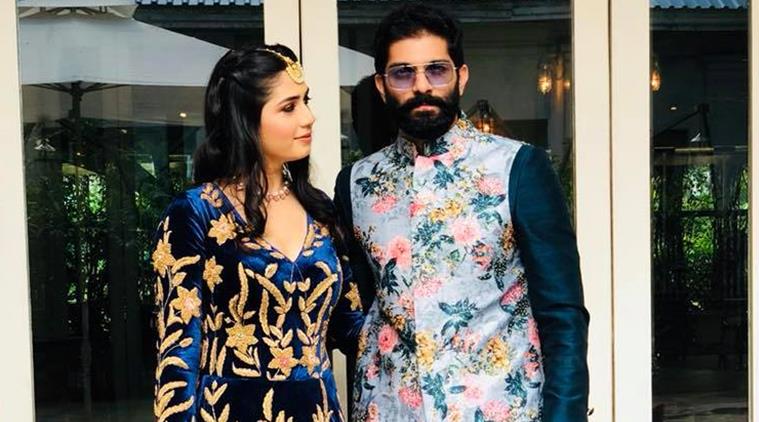 Fashion designer Mitali Borude gets engaged to MNS chief's son Amit Thackeray
In a small private ceremony, fashion designer Mitali Borude got engaged to her long-time boyfriend Amit Thackeray, son of Maharashtra Navnirman Sena (MNS) chief Raj Thackeray, on Monday (December 12), reports said. The ceremony took place at Tote On The Turf, Mahalaxmi Race Course, Mumbai, in the afternoon.
Thackeray took to Facebook to share the news, along with a photo of the engaged couple. The 25-year-old had a cheeky caption to accompany the picture: "New boss in the house."
Borude is a Mumbai-based fashion designer, who started the label The Rack with Thackeray's sister Urvashi in October 2016. It is said the two have been friends for long and it is through his sister that Thackeray first met his fiancée. The two have apparently been dating for a couple of years now.
Borude graduated from Mumbai's FAD International institute in fashion, while Thackeray is a commerce graduate. Although he has not joined politics formally, he occasionally campaigns for his father owing to his popularity among youth.
The wedding date has not yet been announced it but it is expected to be sometime next year. The engagement was attended only by close friends and family. Thackeray's aunt, renowned Bollywood producer Smita Thackeray (the former wife of Jaidev Thackeray – another cousin of Raj Thackeray) also attended the ceremony, however, no one from his uncle Uddhav Thackeray's family was seen at the party.
As per reports by the Hindustan Times, the couple chose December 11 as the date for their engagement since it was the wedding anniversary of Raj and Sharmila Thackeray. A day ahead of the announcement, Thackeray had posted a photo of the duo holding hands, along with a caption that read, "Watch this space for more…"