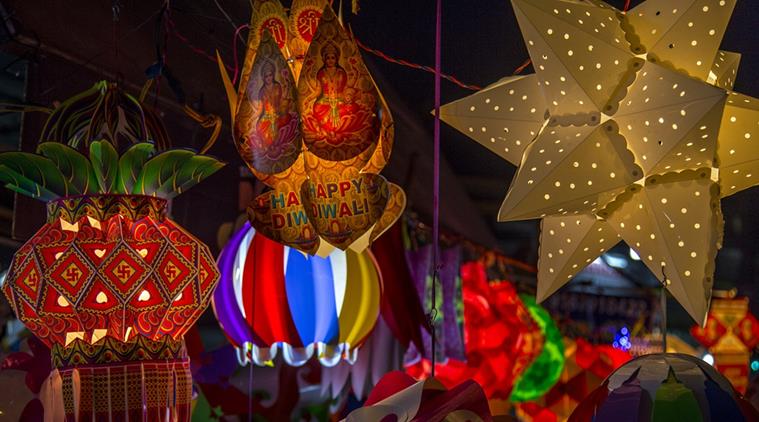 Diwali 2017: 5 easy makeover ideas to create festive vibes at home
Diwali is here, and it's time to rejoice! As the festive season brings a burst of happiness, the streets sparkle with fairy lights and colourful lanterns. However, with hectic schedules and deadlines, it is tough for people to indulge in Diwali preparations. Moreover, the festival brings in an added responsibility of refurbishing and cleaning your home.
Trying to get quick fix ideas to decorate your home to bring the festive aura? From creating handmade diyas and hanging strings of bulbs, there are umpteen ways to jazz up your surroundings. Here are five best home decor ideas that will lighten up your living space and amaze your guests during Diwali.
Sequin cushions
Bling is the perfect thing to add to your home decor. Sequin cushions can help to add a pop of colour if your sitting area is dull. Gold and silver sequin is something that goes with almost everything. But, if you have a white background, you can also play with orange, red or blue according to your taste.
Aromatic ambience
Place bowls filled with aromatic spices, lavender, rosemary and other herbs all around the house to make it smell divine for the guests. Nowadays, potpourri is also readily available in many home shops or can be created at home using any of the recipes available on YouTube.
Wall hangings
Bored of the regular wall hangings? Give it a twist this Diwali with your creativity. Creating wall lamps and hangings out of mason jars is always a hit.
Bright curtains
You may not be able to change the paint of your wall every year, but changing your curtains is quite easy. Take off those boring old curtains and get some bright orange and red shades this Diwali.
Beautify your windows
Did you know even your windows have different categories? From French to conservatory windows and picture windows, all of them play a vital role to add extra charm to your home. Get some old vintage lamps for your windows so that every corner of your house is bright and beautiful.
© IE Online Media Services Pvt Ltd