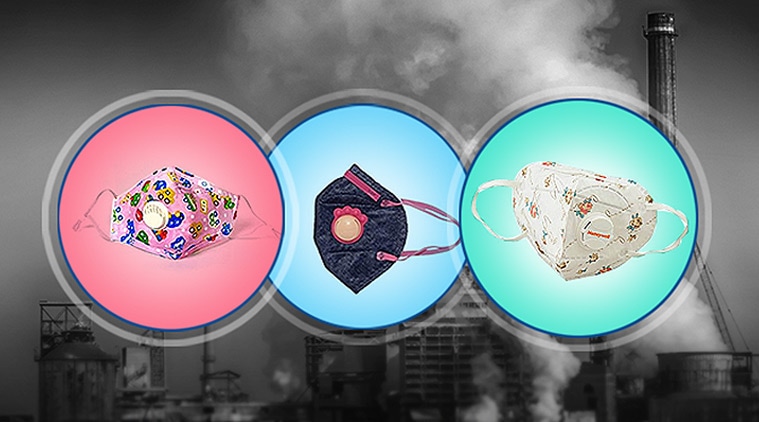 Delhi Air Pollution: Quirky masks to fight the pollution that surrounds us
A thick blanket of smoke envelops the city as it gears up to celebrate Diwali. In the past few days, the air quality in the capital worsened by a worrying measure and at present, according to experts, breathing in Delhi is akin to smoking 20 cigarettes a day. The condition being undoubtedly severe, there is an urgent need to work towards creating a cleaner environment and celebrating Diwali in a more responsible manner.
While we can only hope that it happens, we bring to you a range of masks – some quirky, some basic – that will help you combat pollution.
Printed masks
In case you are on the lookout for a mask for children, these masks that are made of a reusable cloth and can fight dust and allergens effectively. This can fight 90-95% of the PM (Particulate Matter) 2.5 pollutants.
You can check it here.
Floral-printed masks
If you like floral prints, you might like these pollution masks. They are not only effective but also pretty to look at. They block PM 2.5 virus, bacteria and other allergens.
You can check it here.
Foot-printed masks
If you are a pet lover or know one, then these masks can serve as a great choice. They are great for children and have a non-allergic inner layer in them.
You can check it here.
Doremon masks
If you are fond of cartoons, these quirky masks will make for the perfect choice. Available in a range of options, they are funky, effective and a great choice to go with.
Take your pick now.