Lifestyle
Chhath puja 2019 puja vidhi muhurat timings samagri mantra rituals procedure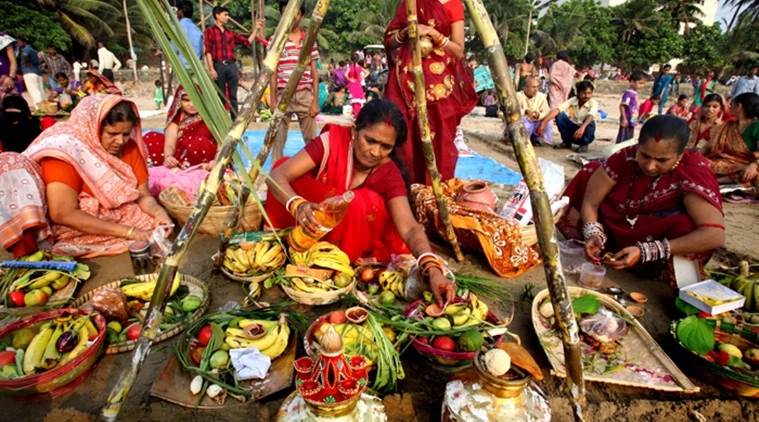 Chhath Puja 2019 Shubh Muhurat: This year it will be celebrated on November 2.
Chhath Puja 2019 Puja Vidhi, Muhurat, Time, Samagri, Mantra: Chhath Puja, an ancient Hindu festival dedicated to the Sun God, is observed for four days. Although the puja begins on the fourth day after Diwali, the festival is celebrated with much gusto on the sixth day. This year the much-awaited festival will be celebrated on November 2. It is celebrated with abandon in different regions of Bihar, Jharkhand and eastern Uttar Pradesh, during which devotees offer their prayers and seek blessings from the Sun god Surya and his sister Chhathi Maiyya.
The word chhath loosely translates to 'sixth' in Nepali, Maithili and Bhojpuri languages. It is celebrated on the sixth day of the month of Kartika. The first day of the festival is known as Nahay Khay when devotees go to holy water bodies and take a dip and also observe fasts. On the next day, known as Lohanda, devotees observe fast without drinking water from sunrise to sunset. It is broken after offering food to the Sun.
On the third day, known as Chhath, the main festivities begin. The fasting continues and on the fourth day the festival comes to an end and prayers are offered to the rising sun. The festival is known by different names like Pratihar, Dala Chhath, Chhathi and Surya Shashthi.
Chhath Puja 2019: Date, History, Importance and Significance of Chhath Puja in India
According to drikpanchang.com, the timings are as follows.
Shashthi Tithi begins – 12:51 am on November 02, 2019
Shashthi Tithi ends – 01:31 am on Nov 03, 2019
© IE Online Media Services Pvt Ltd