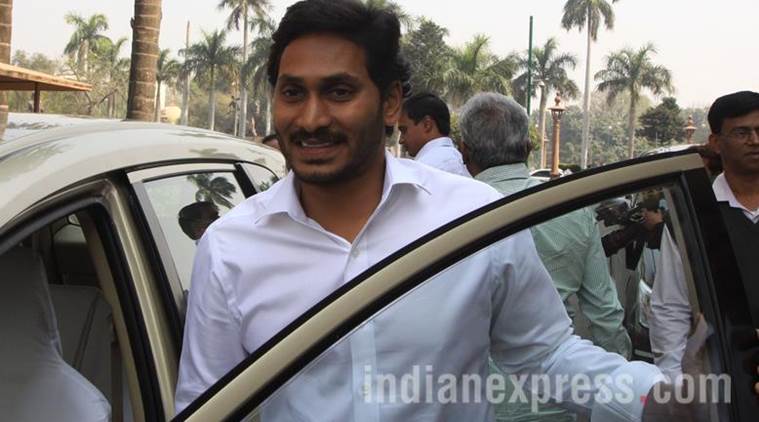 YSRC MPs to quit Lok Sabha if demand for special status to Andhra Pradesh not met
The YSR Congress (YSRC) today said its Lok Sabha members would resign in April if their demand for Special Category Status (SCS) to Andhra Pradesh was not fulfilled by the Centre. Members of Parliament from the YSRC will resign on April 6 if the Centre does not accept the demand, party president Y S Jaganmohan Reddy announced on Tuesday.
YSRC MPs would fight for SCS in Parliament when the Budget Session resumes on March 5, he said. "We will fight till April 6 and if the SCS issue is not settled, our MPs will quit their posts," Reddy said this evening at a public meeting at Kaligiri in SPS Nellore district.
The party has eight MPs in the Lok Sabha and one in the Rajya Sabha. But two of its Lok Sabha members joined the the TDP while another has been staying "neutral".
However, one of the "defected" MPs, Kothapalli Geetha, said that she would not resign as she had severed ties with the party.
Reddy alleged that Chief Minister Chandrababu Naidu "sold away" the SCS to the Centre in the name of securing a "special economic package".
"The state was divided on the promise of granting SCS to (residuary) Andhra Pradesh. It's an elixir for the problems the state has been left with (on account of bifurcation). But, for the sake of commissions (through a special economic package), Chandrababu has sold away the special status," the Leader of Opposition said.
"Chandrababu questioned on June 6, 2017, what more benefits will the state get under SCS than a special package. He claims to be the most experienced political leader but he has only hoodwinked people all the time with false promises and claims," Reddy said.