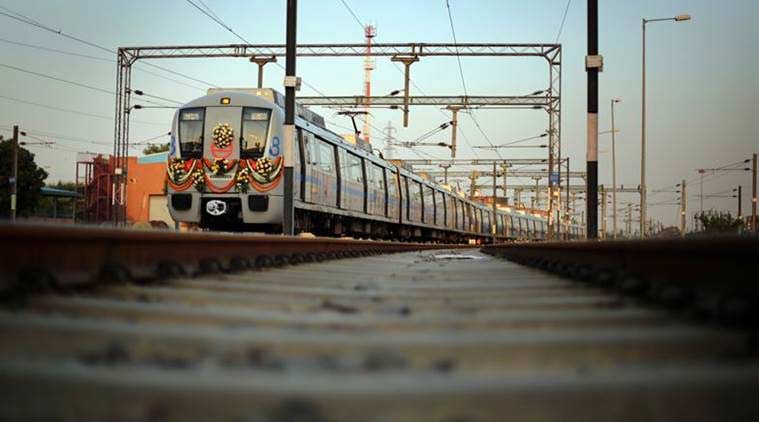 Work on Patna Metro rail to begin in 2018-19: Urban Development Minister Suresh Kumar Sharma
The work on Metro rail project in Patna will begin in 2018-19 financial year, Urban Development Suresh Kumar Sharma said in the Assembly on Tuesday. "We expect that we will get the new DPR (detailed project report) in April and after working out financial aspects of the project, we will start the work as soon as possible in the next fiscal i.e. 2018-19," Sharma said.
Sharma was replying to a debate on his department's budgetary allocation of Rs 4413.58 crore for 2018-19 which was later passed after the RJD and the Congress members staged a walk out expressing dissatisfaction on government's reply. The minister said that a revised DPR for Patna Metro rail project is being jointly prepared by the NIT, Patna and the RITES as per the guidelines of the Centre's new Metro policy after the Centre rejected the old DPR for the project. Under Smart City scheme, the proposals for developing Bhagalpur, Muzaffarpur, Patna and Biharsharif have been cleared, the minister said adding that each city will get Rs 1,000 crore in five years under the scheme. A Special Purpose Vehicle has been formed for the purpose for cities of Bhagalpur, Muzaffarpur and Patna, he added.
Earlier, replying to a debate on Public Health and Engineering Department's budgetary allocation of Rs 3032.76 crore in the assembly, PHED minister Vinod Narayan Jha said the government will be able to supply arsenic and fluoride free water by the end of 2018-19 across the state. The government would ensure iron free water supply by the end of 2020 but before the Assembly elections which is due in October-November 2020, Jha said. Stating that there is one laboratory in each of 38 district of the state to test the quality of water, he said the department is going to open laboratories in 76 sub-divisions.