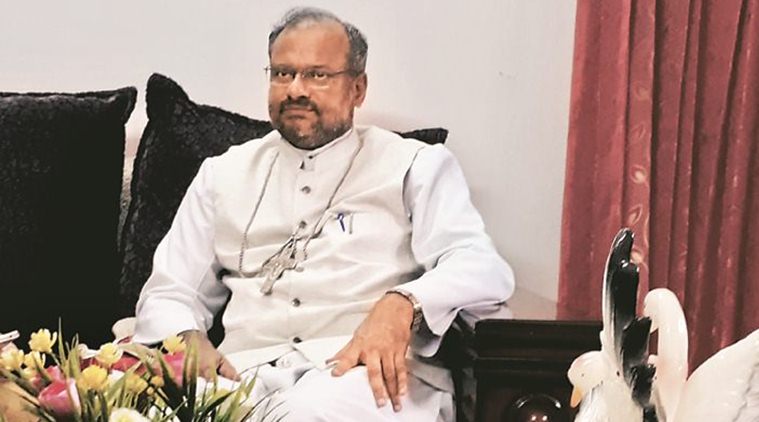 Women protest against Jalandhar bishop accused by nun of rape
A group of women under from Janwadi Istri Sabha Punjab, the women front of Revolutionary Marxist Party of India (RMPI), took out a protest march in Jalandhar city on Wednesday demanding the arrest of Bishop Franco Mulakkal, who has been accused by a nun of raping her.
The women protesters, who were marching towards the bishop's house in Jalandhar, were stopped by police around 100 meters away from it near BMC chowk. The women then sat there on a dharna and raised slogans against the bishop. A Kerala-based nun had alleged that Franco Mulakkal had raped her 13 times in 2014.
Start your day the best way
with the
Express Morning Briefing