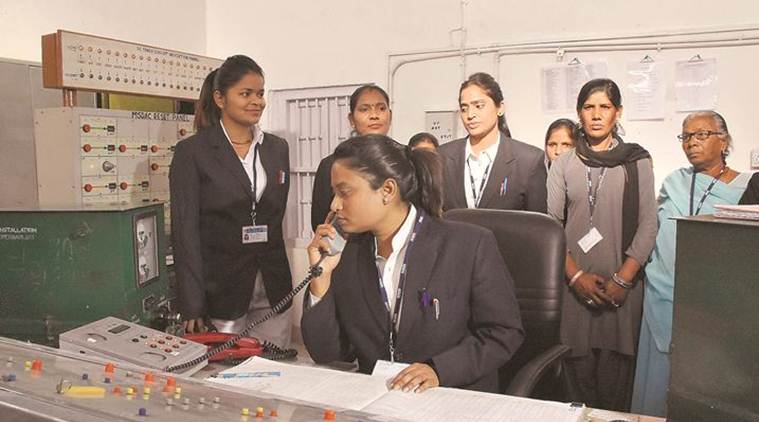 Women Empowerment: It's all-women show at Jaipur's Gandhinagar railway station
In a first, Jaipur's Gandhinagar railway station has become the country's only non-suburban railway station to be entirely run by women. Though it had been under process for quite some time, a ceremony was held on Monday with North Western Railway's General Manager T P Singh marking the occasion.
Situated along the important Jaipur-Delhi rail route, about 50 trains pass through this station daily, out of which about 25 halt at the station. NWR's Chief Public Relations Officer (CPRO) Tarun Jain said that it is an initiative by Singh, which was executed by Divisional Railway Manager (DRM) Saumy Mathur and other railway officials. He said the station witnesses a footfall of about 7,000 persons daily and since there are several colleges and coaching centres around the station, a lot of students and women travel to and from the station.
Neelam Jatav, along with Geeta Devi, Saroj Kumari Dhakad and Angel Stella, have been posted as Assistant Station Masters. The Railway Protection Force (RPF) personnel posted at the station too are all women. RPF in-charge Kavita now leads a team of seven women constables.
Officials said the railway staff has been given special training to enable them to do their work "with full confidence." Closed-circuit television cameras (CCTV) have also been installed at the station and their feed will be monitored in real time.
The staff toilets have been refurbished and work on changing room will also be completed soon. A sanitary napkin vending machine has also been installed at the station in association with Arushi, a non-governmental organisation.
To assist the staff in carrying out their work, they will also be provided with railway quarters as an out-of-turn gesture. Ten women each have been posted in the transport and commercial sections, while four have been posted for ticket checking, along with a total of eight RPF personnel. As per the Ministry of Railways, there are 5,976 Non-Suburban Railway Stations in India as of December 28, 2018.