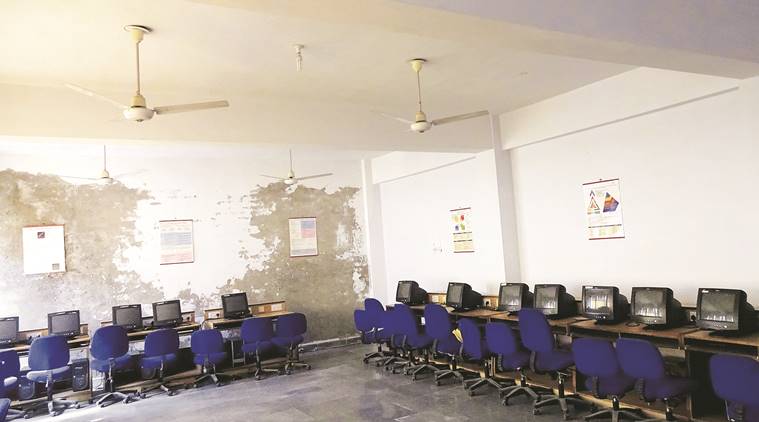 Will not close engineering colleges that fail to fill up seats: AICTE
WHILE ruling out apprehensions that the All India Council for Technical Education (AICTE), as the regulator for engineering and technical education in the country, will close down engineering colleges that fail to fill up all their seats, the Council's vice-chairman, Dr M P Poonia, on Friday said that the AICTE has overhauled curriculum, and plans to put emphasis on Hindi as a medium of learning. "We have changed the curriculum, which will be launched on January 24," Poonia said.
"We are planning to bring in many subjects in Hindi to facilitate students to comprehend (the subject) in their own language. The entire curriculum for engineering, management and polytechnic has been revised – (and) a uniform curriculum to reduce pressure for students will replace the existing system."
Poonia was speaking at the conclusion of Gujarat Technological University's convocation at Mahatma Mandir in Gandhinagar, where he was the guest of honour.
Pointing out that the AICTE will mull over reduction of seats, rather than closing colleges that fail to fill up vacant seats, he said, "We have a huge infrastructure in the country, and there is a need for that. Today, out of 100 students who clear Class XII (Board examinations), only 25 students get an opportunity to get into higher education. (So) we are not talking about closing down colleges but reduce number of seats — say to 50 per cent."
About the Council's steps against errant institutions, Poonia said, "Where there is no quality, (and) where students will not be served justice in terms of money they spend on education and do not get equivalent quality, being the regulator we will take stringent action. There are ups and downs in the market (demand for technical expertise); we cannot create (work as per) market demands. So far as our regulation and approval is concerned, we are conducting surprise inspections at institutes against which we receive complaints. We are issuing them warnings, and reducing their seats."
Poonia, however, pointed out that the AICTE "cannot conduct inspection of all 10,500 engineering colleges" in the country. He said, "The AICTE cannot be compared with the Medical Council of India in regulatory terms – they (MCI) have a limited liability with only 50,000 (medical) seats; we have 37 lakh seats across the country, including polytechnic, engineering, pharmacy, management (and) architecture."
Poonia also told The Indian Express that a new national teacher training policy with a six-month probation period will be launched on January 24. "Under this, all teachers joining from 2018, any postgraduate like MTech who wants to join teaching, will not allowed to teach for (first) six months. The candidate has to clear the certificate course of eight modules, covering planning and delivering lectures, question paper setting, values of a teacher, communication and ICT skills."