India
Weather forcast today live updates delhi air quality improves slightly after rains fresh snowfall in himachal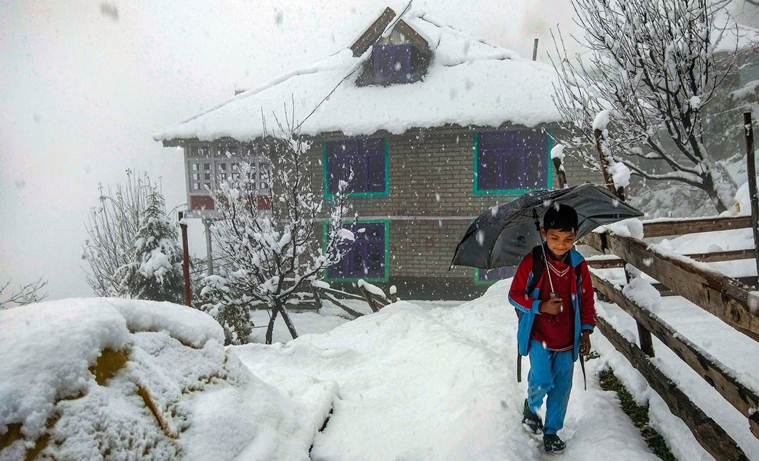 Manali: A child walks through a neighbourhood during snowfall, in Manali (PTI Photo)
Weather forecast Today Live Updates: Himachal Pradesh continued to record shivering temperatures on Friday after snowfall and rains across many places in the state, the meteorological department said. The state may witness heavy rainfall and snowfall during the day as the MeT centre has already issued a yellow warning for Friday.
Meanwhile, in Delhi, the minimum and maximum temperature slipped a notch below to 12 and 19 Degree Celcius on Friday after heavy rains coupled with thunderstorm lashed Delhi on Thursday. The air quality in the city also improved slightly after rain. According to the Central Pollution Control Board's (CPCB's) data, the average air quality index (AQI) recorded at 7 am was 356 in the 'very poor' category, as against the 429 recorded at 4 pm on Thursday, in the 'severe' zone.
According to the Indian Meteorological Department (IMD), weather in Delhi today will remain cloudy accompanied by light rain. Rainfall is also expected in Punjab, Haryana, and west Uttar Pradesh on Friday.