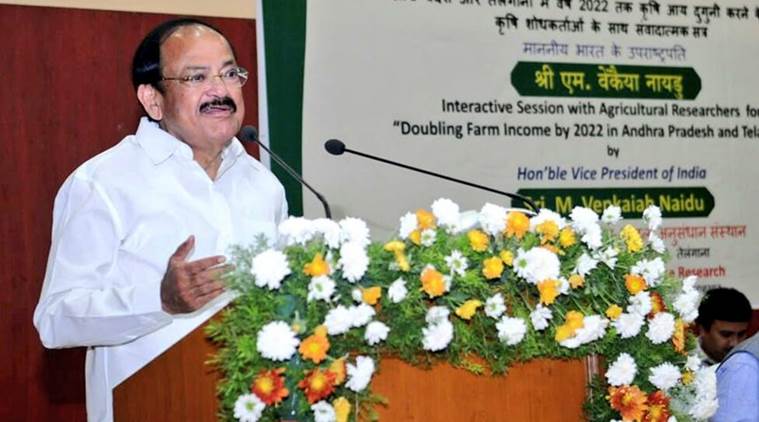 Venkaiah Naidu kicks off process to elect RS deputy chairman
Vice President and Rajya Sabha Chairman M Venkaiah Naidu Tuesday set in motion the process for election of deputy chairman of the House.
The post falls vacant on July 2, a day before the tenure of incumbent P J Kurien as a member of the Upper House expires. Kurien was elected Rajya Sabha deputy chairman on August 21, 2012.
Sources said Naidu sent for Parliamentary Affairs Minister Ananth Kumar Tuesday and discussed with him the procedures and various precedents regarding election of the deputy chairman. Rajya Sabha Secretary General Desh Dipak Verma was present during the discussion, it is learnt.
Opposition parties are also seized of the issue. Their effort would be to force the BJP to either concede the post to the Opposition, and in case of an election ensure the defeat of its nominee. Since numbers are delicately stacked between the two sides, there has been a suggestion to pick up a candidate from one of the neutral players, such as the Biju Janata Dal, to achieve this goal.
The election will take place during the Monsoon Session, which is likely to commence sometime around the middle
of July.