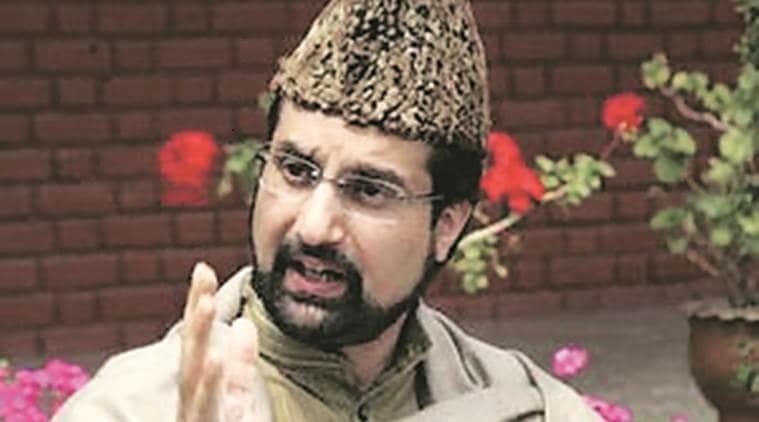 Vajpayee was rare leader who understood Kashmir dispute: Mirwaiz Umar Farooq
Mirwaiz Umar Farooq, chairman, All Parties Hurriyat Conference, talks to Naveed Iqbal on how Atal Bihari Vajpayee "gave (Kashmir) hope", the petition in Supreme Court against Article 35A, and why signs are positive from across the border as Imran Khan gets set to swear-in as the Pakistan PM:
How do you think Atal Bihari Vajpayee understood Kashmir, and how did he influence it?
He was a rare leader who understood the reality of the Kashmir dispute. When he initiated talks as Prime Minister, he said that (they should be held) "insaniyat ke dayare mein" (within the ambit of humanity), and not the Constitution. In that sense he gave us hope.
He wanted to engage with Pakistan and he understood that India needs to allow Kashmir to be a part of that process. If he had stayed on, a breakthrough could have been achieved…. He understood that the issue cannot be solved with economic packages. In his own words, 'we have to shed the beaten path.' He always saw Kashmir as a human problem, and not just political and military.
 Atal Bihari Vajpayee farewell: UP govt identifies 40 rivers, tributaries to immerse ashes
How was his leadership different from today's?
The new leadership in New Delhi has shunned his policies, they have buried his approach. New Delhi is now using a military approach — of cordon and search operations, NIA raids, and ED summons. I think they also know that this iron fist has not worked. There is stronger resistance on the ground now than there was a decade ago.
The Supreme Court is hearing petitions challenging the validity of Article 35A. How do you see these developments?
We have called for a complete shutdown on August 26 and 27. When they [Central government] failed to suppress the rights of the people of Kashmir politically or militarily, they are now resorting to judicial measures to suppress us. This is a big challenge. The JRL [Joint Resistance Leadership, headed by separatist leaders Syed Ali Geelani, Mirwaiz and and Yasin Malik] has been in consultations with various groups, civil society and others, and there is a consensus that we will observe a complete shutdown and protest throughout Kashmir on August 26-27.
 UP Cong, BJP to hold meets to pay tribute to former PM Vajpayee
If they take a decision against the rights of the people, if the law is tinkered with, it will trigger a spontaneous mass uprising… Everyone here understands that the impact of this will be huge, and the people are ready to fight this.
How are you viewing the political changes in Pakistan with a new PM coming in?
The signs are good. Imran Khan's statements have been positive. He has not shied away from seeking (discussions) about Kashmir. He wants to engage. India should reciprocate… Vajpayee always said "is gutthi ko suljhana hai" (this issue has to be resolved).
Start your day the best way
with the
Express Morning Briefing