India
Vajpayee released actual number of sikhs killed in 1984 riots congress called him anti national aap leader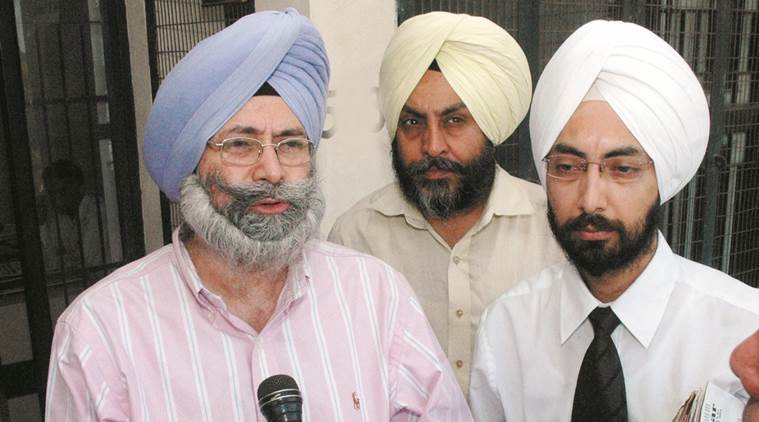 Senior Supreme Court advocate and Aam Aadmi Party (AAP) MLA from Ludhiana's Dakha constituency, Harvinder Singh Phoolka said that former PM Atal Bihari Vajpayee, who was the MP from Delhi constituency, was the one who had released the list of actual number of Sikhs massacred during the 1984 anti-Sikh riots in Delhi, which broke out after the assassination of then PM Indira Gandhi.
Later, it was only after the constitution of Nanavati Commission in 2000 by Vajpayee that all 1984 anti-Sikh riots cases were reopened for probe with their trials now pending in courts. The commission's probe also revealed that how cases against Congress leaders for allegedly instigating and leading mobs against Sikhs were buried and brushed under the carpet by then Congress government.
"While Congress claimed that only 600 Sikhs died in Delhi during the riots, Vajpayee asserted that at least 2,700 Sikhs were brutally killed in Delhi alone," said Phoolka.
Phoolka also said that Congress went on to call Vajpayee an 'anti-national' for releasing a higher number to which he had replied, 'I want to save a nation, I don't care what they call me'.
Speaking to The Indian Express, Phoolka said, "In November 1984, Congress government in Parliament claimed that only 600 Sikhs died during the riots in Delhi. But it was then Delhi MP Atal Bihari Vajpayee, who went on to release the actual number of Sikhs killed during the riots. That list of 2,700 Sikhs killed in riots was compiled by BJP leader Madan Lal Khurana after visiting relief camps and riot affected areas in Delhi and was released by Vajpayee on November 16, 1984."
"Vajpayee saab had strongly opposed and rejected the claims of Congress government that only 600 Sikhs were killed and released the list of 2,700 Sikhs massacred in Delhi," said Phoolka.
"Later on, this number of 2,700 Sikhs killed in Delhi, came on record in the Ahuja committee report, which also accepted that at least 2,733 Sikhs were killed during riots in Delhi," said Phoolka.
Later, the same number was corroborated in records of Nanavati Commission which was constituted by Vajpayee in 2000 to probe how Congress buried the killings and the role of Congress leaders who led mobs to kill Sikhs.
Phoolka said that on morning of November 1, 1984 when riots had broken out in Delhi, Vajpayee was unwell. "He was at his home and there was a taxi stand nearby where some Sikh drivers were present. They were being attacked by a mob when Vajpayee rushed out. He saved those Sikh drivers and gave them shelter in his home," said Phoolka.
Later, after becoming the Prime Minister in 1999, Phoolka, who was fighting to get justice for riot victims, met Vajpayee and asked for help. "He asked me what best can be done to get justice for victims and their families," said Phoolka. "By then, Congress had already buried most of the cases against its leaders who led mobs to kill Sikhs. I told him to appoint a commission for re-enquiry and take action. He then constituted Justice GT Nanavati Commission in 2000 which reopened all cases for thorough probe," Phoolka added.
Start your day the best way
with the
Express Morning Briefing