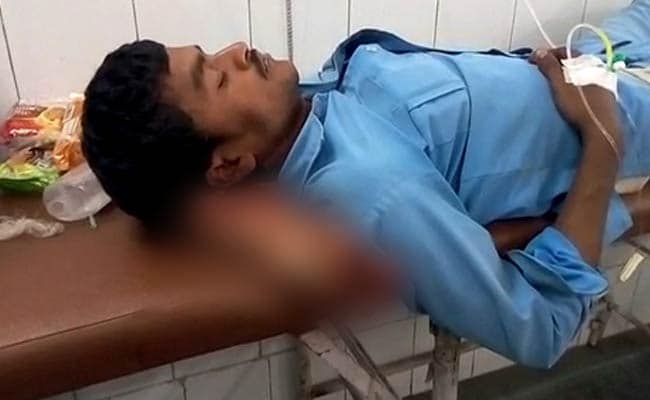 UP Doctors Allegedly Use Man's Severed Foot As Headrest After Surgery
Lucknow:
The severed, bloodied foot of a man is used as a headrest to prop him up: the stomach-churning scene is not from a macabre Bollywood movie but seen in cellphone footage filmed at a large government hospital in Uttar Pradesh's Jhansi district.
Doctors at a state-run medical college allegedly used the amputated foot of the patient as a headrest for the man because a pillow was not available, local reports said.
The incident took place at the Jhansi Medical College, a so-called super speciality hospital that serves many districts in Uttar Pradesh's Bundelkhand region. Who filmed the footage and when, is not yet clear.
According to reports, the man was brought to the hospital after getting seriously injured in a road accident. The doctors who operated on him amputated his leg and then placed it under his head as a rest, his relatives have alleged. A pillow was not given.
The Uttar Pradesh government said an enquiry has been ordered and strict action will be taken against those found responsible. A doctor, medical official and two nurses have been suspended pending the inquiry.