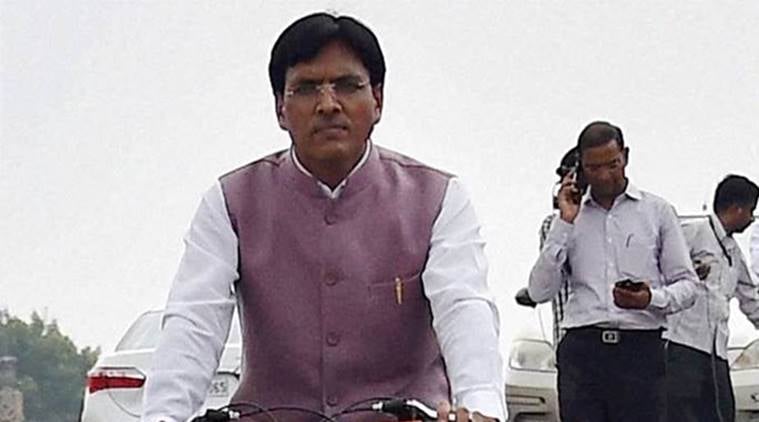 Union Minister Mansukh Mandaviya reaches out to textile traders after 'black Diwali' call in Gujarat
Union Minister of State for Road Transport and Highways Mansukh Mandaviya on Tuesday assured the Surat textile industry of "sorting out" their issues concerning the Goods and Services Tax (GST) soon, following a call for "black Diwali" by them. Mandaviya chaired a meeting with delegates from different sectors of textile industry like, weaving, manufacturing and trading on Tuesday, during which he assured them that their issued would be looked into.
Mandaviya's visit comes days after the GST council revised the tax slabs. Moreover, the textile traders of Surat have decided to celebrate a "black Diwali", resolving not to light up the 160 markets in the city, as their demands before the GST council have not been looked into.
After the meeting Mandaviya said, "We have not made Diwali black for the textile traders. Their issues are being looked into by the GST council and will be sorted out soon." "The GST council has made several changes into the tax slabs. For instance, 18 per cent GST on yarn has been reduced to 12 per cent. The 18 per cent GST on all works related to fabrics has been reduced to 5 per cent and so on," Mandaviya said.
About diamond sector, he added, "We are also looking into 3 per cent inter-state GST for merchants having factories in Surat and trading office in Mumbai. We are hopeful that their issues will also be sorted out."