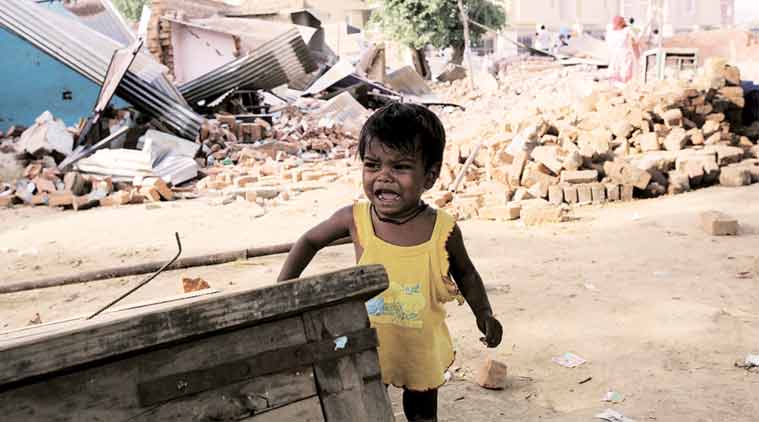 Under-five year old deaths: 46 per cent more cases among girls in Bihar
While the gender gap in a child surviving her fifth birthday is reducing steadily, it still remains unacceptably high in some states — led by Bihar, and followed by Haryana and Kerala, according to an analysis of the recently released Sample Registration System data of the government. The analysis shows that the maximum gender gap in survival of under-5 girls is in Bihar (46 per cent higher mortality for girl children up to the age of 5 years), followed by Haryana (23 per cent), Kerala (20 per cent), Assam and Karnataka (19 per cent), and Rajasthan (17 per cent).
Pan-India, though, the gender difference in male and female under-5 mortality rates were down from 17 per cent in 2014 to 11 per cent. The current under-5 mortality for male child is 37 per 1,000; for girl child it is 41 per 1,000 live births.
Madhya Pradesh, Chhattisgarh, Gujarat and Tamil Nadu have reversed the gender gap for under-5 survival. In Telangana, West Bengal, Odisha, Punjab and Delhi, the gap is less than 5 per cent, according to the data.
The SRS data also shows that neonatal mortality rate (NMR) — child deaths within first four weeks of birth — came down by only 1 point from 25 per 1,000 live births to 24 per 1,000. In percentage terms, between 2013 and 2016, India's NMR declined by 14. The biggest dip was recorded in J&K (38 per cent), Himachal Pradesh (36 per cent), Delhi (25 per cent), Maharashtra (24 per cent), Tamil Nadu (20 per cent), Gujarat, West Bengal and Jharkhand (19 per cent each).
The least decline in NMR in this period, data shows, was in Kerala (0 per cent) and Bihar (4 per cent). Uttarakhand has shown a 15-per cent increase. Despite the tardy progress in NMR, the country has register ed a 4-point decline in under-5 mortality: from 43 deaths per 1,000 live births in 2015 to 39 in 2016; or a 9-per cent decline.
Union Health Minister J P Nadda said: "The results signify that the strategic approach of the government is yielding dividends. With the current rate of decline of under-5 mortality, India is on track to meet the SDG (Sustainable Development Goals) target for under-5 child mortality of 25 by 2030."
The states with highest under-5 mortality rates continue to be MP (55 per 1,000 live births) and Assam (52 per 1,000) despite substantial progress this year — Assam recorded a 10-point and MP a 7-point decline. In absolute numbers, highest under-5 deaths were in UP (2.46 lakh), followed by Bihar (1.2 lakh), MP (1 lakh), and Rajasthan (75,000).