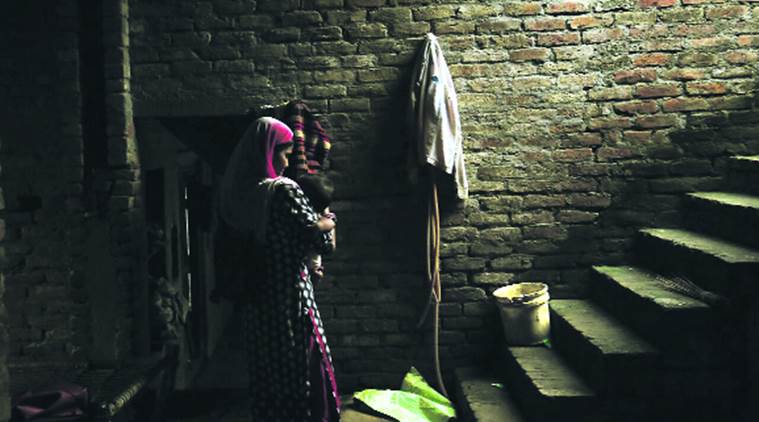 Two families, a rape case, and relief after a wedding
It has now been a month that the 18-year-old has been married. To fellow residents of a village in Bareilly, she has been married to the man who had been accused of raping her. To the bride herself, she has finally been united with the man she loves. The teen, who also has a nine-month-old son, is now living happily in her in-laws' house. Her nikah was attended by most villagers; the couple have also registered the marriage. Last week, her husband, 20, left for Delhi, where he sets up carts and sells vegetables. "Now everything is fine. I am very happy that everyone has agreed and we are married," she says, as she holds the baby and tries settling her red dupatta over her head. Wearing a printed salwar and her bangles tinkling, she walks about her husband's brick house and its open spaces.
A few months ago, it was a very different story. The two families were bitterly fighting it out in court. Following a complaint that he had raped her for six months, a case under IPC sections 376, 323 and 504 had been lodged against him. He was arrested in August 2016 and was in jail for five months.
"I was in love with him and then I got pregnant. He told me that he could not marry me," she says. "By then my father had also come to know and he could not accept this and a complaint was filed."
Her father is a daily wager who has seven more children to support. The family is happy that she has settled down in her in-laws' home, which is a few steps away from theirs. Apart from relief, it was also a question of two more mouths to feed.
"Fighting the court case cost us a lot of money. Hamare paas bahut karza hai so aur kuch nahin karsakta tha," says the girl's mother, sitting on one of four charpoys in the two-room house where people and animals live together. Her daughter, however, recalls that they had got some compensation after the complaint. "I don't remember how much it was. But I know the money came to my father's account," she says. At the nikah, her mother gifted her a goat.
Her husband's family too is relieved. His elder sister says, "We had said we are ready to get the two married. I don't know what happened with her father that he should go and file a complaint against my brother. And then came a series of court cases."
"We were tense for the last one year and we also spent a lot of money," says the youth's mother. "For every hearing we had to go to Bareilly, travelling almost 45 km." The village has mostly narrow kutcha roads and people transport their goods on horse-drawn carts. Many villagers feel that the matter was needlessly allowed to blow up. "Usi chakkar mein sab ko pareshani hui. Achcha hai aab sab thik ho gaya," says Shamina, of the village.
At Shergarh police station, senior officer Umesh Singh says they have received a letter from the SDM, Mirganj, that the marriage has been registered. "We had filed a chargesheet, so from our side the matter was fully investigated," Singh says. The couple now need to take the marriage certificate to court at the next hearing to get the case quashed.
"We are just hoping this gets over for good – that the court accepts the marriage and the false cases against my brother are gone," says the youth's sister. "It has been too much pressure on us."