India
Trump offers to mediate on Kashmir, tells Imran Khan PM Modi too wants him to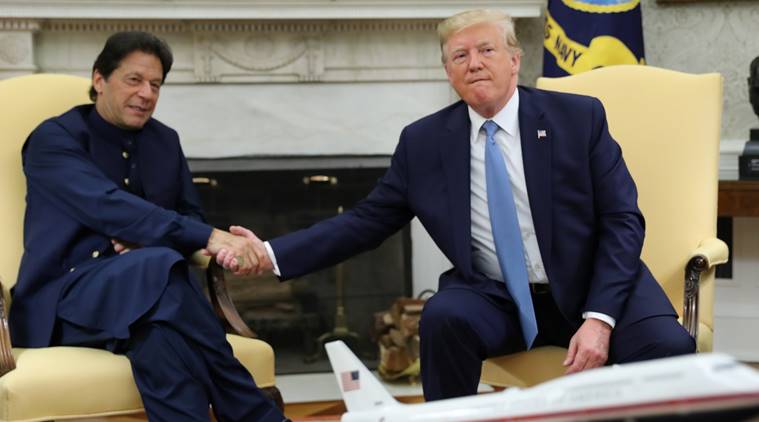 US President Donald Trump Monday offered to mediate in solving the Kashmir issue between India and Pakistan during his meeting with Pakistani Prime Minister Imran Khan.
Trump said Prime Minister Narendra Modi has also asked him to help ease tensions between the two neighbouring countries on the issue and that he would love to be a mediator, Reuters reported.
In Khan's first meeting with the US president, Trump also said the United States is working with Islamabad to find a way out of the war in Afghanistan.
Trump held out the possibility of restoring U.S. aid to Pakistan, depending upon what is worked out, and offered assistance to Islamabad in trying to ease strained ties with India.
Khan told Trump there was only one solution for Afghanistan and that a peace deal with the Taliban was closer than it had ever been. He said he hoped in the coming days to be able to urge the Taliban to continue the talks.
(Inputs from Reuters)