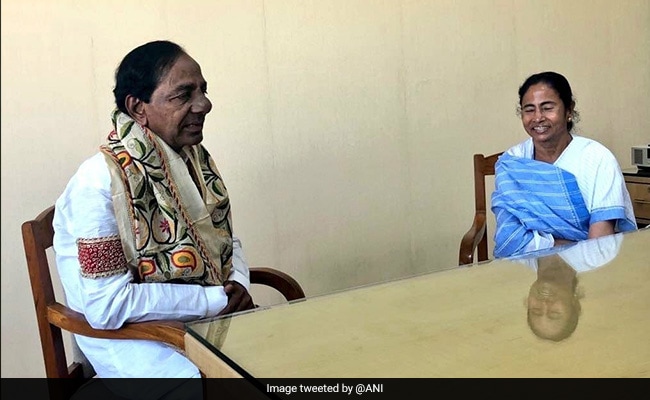 "Third Front In Making": Telangana's KCR After Meeting Mamata Banerjee
Kolkata:
A "good beginning" has been made regarding the formation of a "Federal Front" ahead of next year's general elections, Telangana Chief Minister K Chandrashekhar Rao said after a meeting with his West Bengal counterpart, Chief Minister Mamata Banerjee, today.
KCR, as Mr Rao is popularly known, had travelled to Kolkata this morning for the meeting.
Ms Banerjee, who had been trying to drum up support for a common front against the BJP, had dialled Mr Rao on March 4, following his statement that he was keen to participate in national politics to bring about "qualitative changes" in governance. On the occasion, she had assured him that they could work together.
Today, Ms Banerjee said, "Sometimes in politics, situations become such that people have to come together to work. We have a good relation with this party and we will maintain that".
"Our agenda is development. It is not about the BJP or other party, it is about the people," Mr Rao said. "For the last 71 years what has been happening in the country. Do you want the same thing to continue? The country needs a miracle, this country needs to change, reinvent... and we had a talk regarding that."