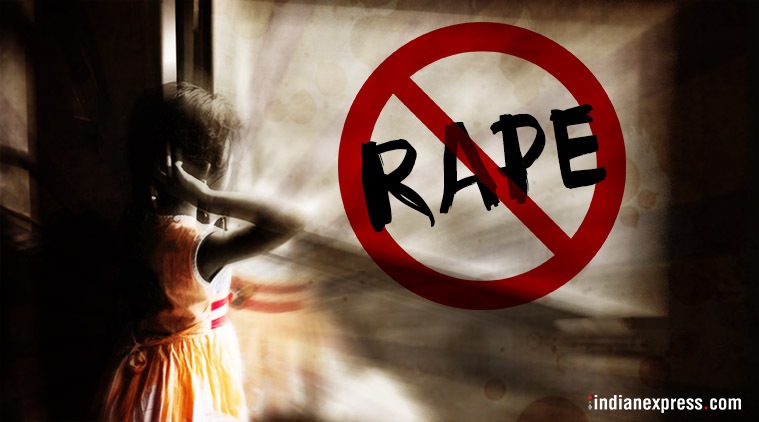 Surat minor rape victim may have belonged to Odisha, says Gujarat minister
The minor girl, whose body was found 10 days ago with signs of rape and torture, may have originally hailed from Odisha, a Gujarat minister said on Monday amid intensified efforts by the police to establish her identity.
The body of the girl, aged between nine and 11 years, was found in the bushes near a cricket ground in Bhestan locality here on April 6, the police said. The body bore 86 injury marks, including on her private parts. A doctor at the city Civil Hospital here had said that the nature of injuries suggested that she was possibly held captive, tortured and raped.
The police today said the data of the missing children of several states was scanned but yet there was no lead regarding the identity of the girl.
Minister of State for Home Pradipsinh Jadeja told reporters that the victim was believed to be from some other state, possibly Odisha. Surat's ACP (Crime) R R Sarvaiya said it was possible that the girl belonged to a state other than Gujarat.
He said the police had scanned the missing children's data of several states, including Odisha and West Bengal, the two states the police believe the girl most likely belonged to. He, however, said there was no clue so far regarding the victim's identity. Two teams of the Ahmedabad Police's Crime Branch arrived in Surat today to help with the investigations, Sarvaiya said.
Jadeja said the Gujarat Police had solved several complicated cases in the past and would do so this time as well. The perpetrators of the gruesome crime would not be spared, the minister asserted.
The detection of the crime in Surat came against the backdrop of a nationwide outrage over the gangrape and torture of an eight-year-old girl in Kathua district of Jammu and Kashmir. Surat Police Commissioner Satish Sharma had yesterday said that a DNA sample taken from the girl's body had been sent to the Forensic Sciences Laboratory for identification. Its report would be obtained "as soon as possible".
An FIR has been lodged under sections 302 (murder), 323 (voluntarily causing hurt) and 376 (rape) of the IPC and under the Protection of Children from Sexual Offences (POCSO) Act against unidentified persons. The police has also announced a reward of Rs 20,000 to anyone who helps in identifying the girl and give information about the culprits.
Meanwhile, Surat Police's Crime Branch unit has registered a case under section 505(1)(B) of the Indian Penal Code against three persons for allegedly spreading a message on social media that an ABVP leader was behind the heinous act, officials said.