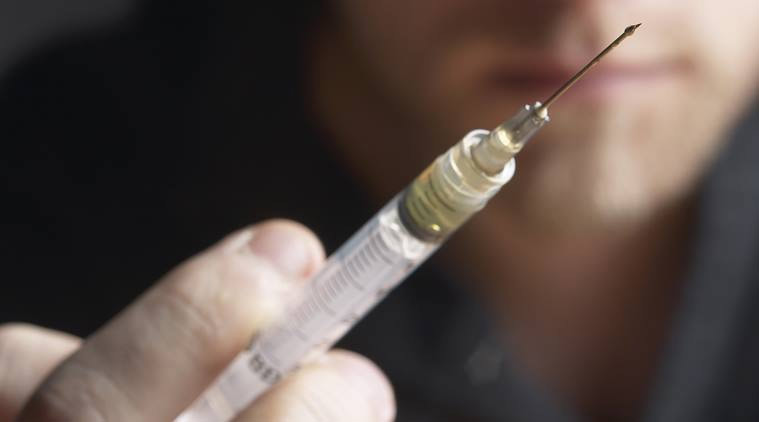 Surat: Five-year-old dies 3 days after being given MR vaccine
A five-year-old girl died on Sunday night in Nandvala village in Valsad district, three days after she was administered Measles-Rubella (M-R) vaccine at an anganwadi, in the district.
The girl's family members alleged that she died due to high fever, which started after the vaccine was administered to her by ASHA (Accredited Social Health Activists) workers.
When the girl, Vanshika Nayka, developed high fever her father Mitesh contacted an ASHA worker, who gave him a Paracetamol tablet. "We gave half a Paracetamol to my daughter and she was fine. But, on Friday and Saturday, her fever went out of control. On Sunday evening, we took her to Kasturba hospital where she was declared dead by doctors," Mitesh told The Indian Express.
Mitesh said, "The reason behind my daughter's death is the adverse effect of vaccination." Sources said over ten children were administered the vaccine at the anganwadi by district health department teams comprising ASHA workers on Thursday. Three out of these developed fever after reaching home. Vanshika was one of them.
Valsad district health officer Dr Anil Patel said, "Our ASHA workers are properly trained and they have followed all the guidelines. There is no possibility of adverse effect of the vaccine. The condition of the other two children who had fever are normal. We have started a probe into the incident and have called ASHA workers to get more details. The fever might have occurred due to some unknown reason."
Start your day the best way
with the
Express Morning Briefing