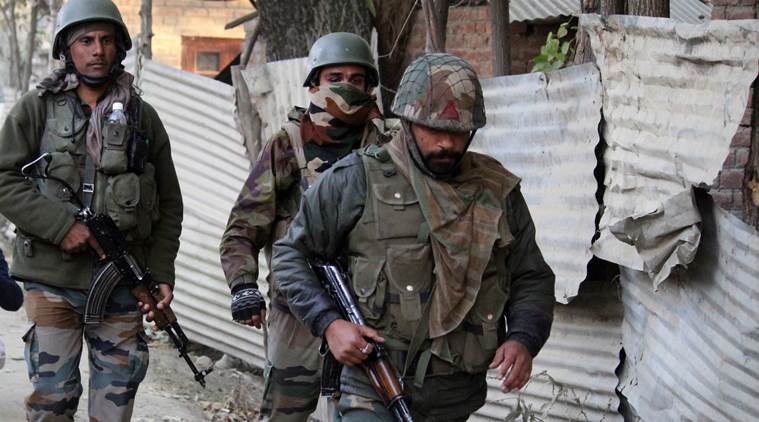 Six civilian abductions in South Kashmir in 48 hours, two killed
A spate of six civilian abductions by militants in South Kashmir in the last 48 hours, and the killing of two of them, has set alarm bells ringing among the security apparatus in Valley.
On Saturday, three youths were abducted in Shopian district by militants from Saidpora Payeen. The body of a 19-year-old, identified as Huzaif Ashraf, with the throat slit, was later found in a village. The two others were released.
Two youths were also abducted from Memender area of Shopian, police officials said. They were yet to be released till the filing of this report.
On Thursday night, 17-year-old Nadeem Manzoor was abducted and killed by militants in Pulwama district. His bullet-riddled body was found in Pulwama's Niklora village.
J&K police said in a statement on Saturday, "Terrorists today killed a civilian in a brutal act of terror in District Shopian after he was kidnapped earlier in the day from Saidpora area of Shopian." The body of Ashraf, a resident of Manzgam Kulgam, was recovered from Hermain village, it said.
There was, however, no mention about the abduction incidents in the press release.
Senior police officials in the Valley did not comment on the abductions. A police officer, however, told The Sunday Express, that the spate of abductions was a "serious concern".
"It is obviously a challenge for the security forces. They (militants) are roaming freely and abducting people and getting more leads. it is definitely a matter of concern," said the officer. "We are verifying whether they (deceased) were working for security agencies."
Civilian abductions had also taken place in the Valley in August. Relatives of several police personnel were abducted by militants, and later released without harm. After the abductions, J&K DGP Shesh Paul Vaid was transferred as state transport commissioner.
On Friday, a video had gone viral showing unknown gunmen firing at a man — purportedly Nadeem — at an undisclosed location. In an audio message, Hizbul Mujahideen operations chief Riyaz Naikoo said on Friday that their "do or die squad" found the informer for the encounter that took place in Safanagri village in South Kashmir on November 6, where Nadeem lives.
On Saturday, Hizbul released another video purportedly showing Nadeem admitting that he informed the Army about the presence of militants in the village on November 6.
In another audio message, Naikoo says they "don't kill the innocent people". Issuing a fresh threat, Naikoo says, "Panches and sarpanches will also get justice…" Mainstream political leaders condemned the abductions and killings. NC leader and former CM Omar Abdullah said the incident is "deeply disturbing". He tweeted, "This barbarism has no place in our society & no struggle, no matter how lofty the claims to justify it, can condone this inhuman behavior."
Senior PDP leader Naeem Akhtar tweeted, "If you pick up guns citing persecution as a reason, you are worse than any persecutor. Condemn these dastardly killings…"