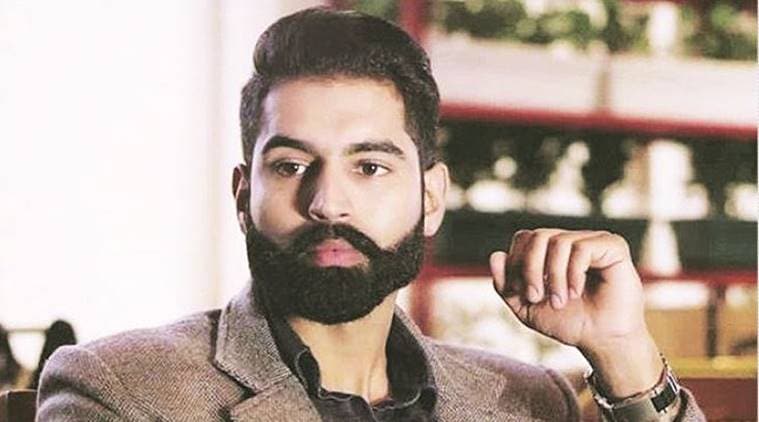 Singer Parmish Verma stable; police arrest Baddi man, say he's close to gangster Dilpreet
A day after the attack on Punjabi singer Parmish Verma, the district police arrested a Baddi resident, Harvinder Singh alias Happy (22), said to be close to gangster Dilpreet Singh who claimed responsibility for the crime in a Facebook post. The police said they were looking for Dilpreet, last known to be active in the Baddi area in Himachal Pradesh, in order to question him about his self-claimed role in the shooting. Later in the evening, he was named in the FIR.
Parmish, who is still in Fortis hospital where he is said to be stable and recovering well from the gunshot wound in his thigh, updated his Facebook page declaring that he did not have any enmity with anyone. Parmish's post read: "Babe Nanak di mehar naal main theek han, sare fans dian duawaan naal ne, meri kise naal vi koi tareeke di dushmani nahi (I am alright with god's grace, I have blessings of all of my fans, I do not have any enmity with enyone)."
Senior Superintendent of Police (SSP) Kuldeep Singh Chahal said a scrutiny of call records of the area had revealed that a call was made to Happy from near the location where the attack on Parmish took place at about the time of the attack. "We arrested Harvinder early on Sunday morning. We are suspecting that Dilpreet wanted to go to Baddi after the shooting and stay put there for sometime with the help of Harvinder. It is an important lead. Our teams are interrogating Harvinder and we are hopeful that we will soon arrest the other culprits involved in the incident," he added.
The SSP said the police are ascertaining if Dilpreet was in the Hyundai Creta at the time of the attack on Parmish. Harvinder was arrested from Gullarwala locality of the industrial town. Baddi Superintendent of Police (SP) Rani Bindu Sachdeva said that Mohali police carried out the arrest. Harvinder is a law student, studying for an LLB and his father is a school teacher. The Baddi police said that they were investigating if Harvinder had a criminal record, but a senior official told CNL said that he was a member of Baddi's Gau Raksha Dal.
Dilpreet Singh, who is wanted in a number of murder and attempt to murder cases, was also active in Baddi. According to the official, Dilpreet's gang had recently demanded Rs 10 lakh extortion from a businessman of Manpura located near Baddi. "Harvinder was close to the businessman, so his role was under scanner. Punjab police also questioned the businessman in this regard to check if there is a link between Harvinder and Dilpreet Singh," said the police official. Parmish Verma and his friend Kulwant Singh Laddi are stated to be in a stable condition and recovering well. The family members of Parmish refused to speak to the media. Parmish's father Satish Verma said that his son did not have any enmity with anyone and they do not want to speak about the incident.