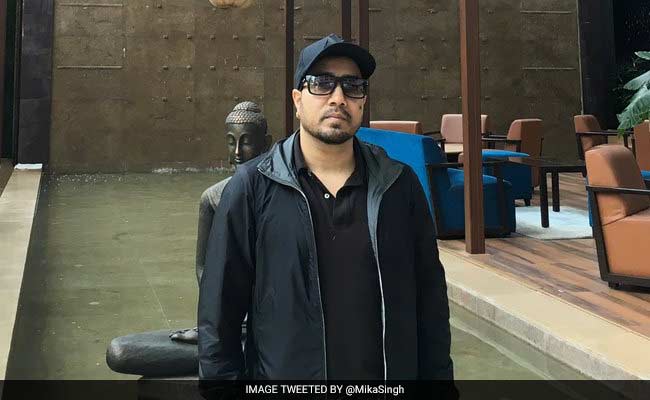 Singer Mika Singh Detained In UAE For Allegedly Harassing Woman
New Delhi:
Singer Mika Singh has been detained by authorities in UAE after a 17-year-old Brazilian girl filed a complaint against him for allegedly harassing her. The singer allegedly sent inappropriate pictures to the girl. He is likely to be produced in a court on Sunday, official sources have confirmed.
The controversial singer has been questioned by the local authorities, a member of his team told news agency ANI.
In 2016, a Mumbai-based model had filed a complaint of molestation against Mr Singh. The singer had lodged a counter-complaint alleging extortion.
A year before that, Mr Singh was arrested and released on bail for allegedly assaulting a doctor during his concert.
A few years back, he was also arrested at the Mumbai airport for allegedly carrying Indian and foreign currency beyond permissible limit.
Mr Singh is one of the most popular singers in Bollywood known for singing various dance numbers.
In 2006, actress Rakhi Sawant had alleged that Mr Singh had forcibly kissed her at his birthday party.
With inputs from agencies
For the latest News & Live Updates on Election Results from each assembly constituency in Madhya Pradesh, Rajasthan, Mizoram, Chhattisgarh, Telangana, like us on Facebook or follow us on Twitter for updates.