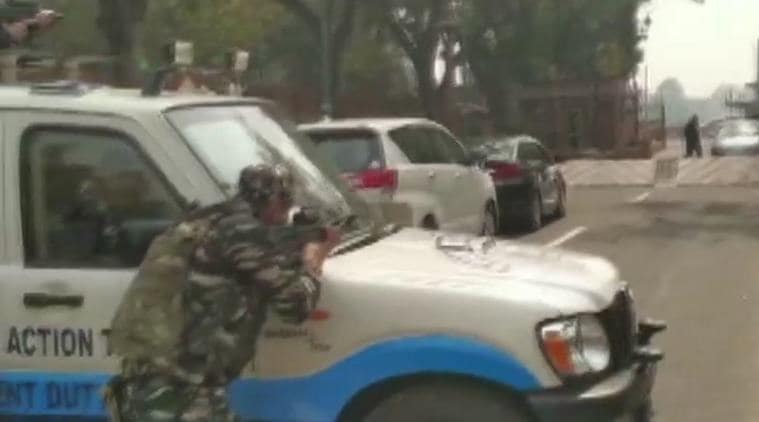 Security scare after MP's car rams into Parliament barricade
After a Member of Parliament's car rammed into a security barricade outside Parliament, a high alert was sounded inside the premises on Tuesday afternoon. News agency ANI reported that the vehicle belongs to Congress Lok Sabha MP from Manipur Thokchom Meinya.
A video clip doing rounds on Twitter showed security personnel scrambling to take positions at one of the Parliament entry point. Parliament security personnel are investigating the cause of the incident.
This is a developing story. More details are awaited.