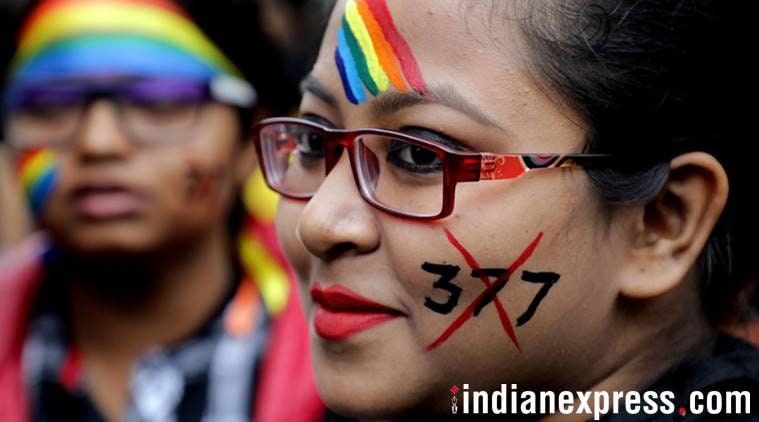 Section 377: SC reserves order, verdict on constitutional validity likely before October
The Supreme Court on Tuesday reserved the verdict on pleas challenging the constitutional validity of Section 377 of the Indian Penal Code (IPC), which criminalises consensual gay sex. The verdict was reserved by a five-judge constitutional bench headed by Chief Justice Dipak Misra after four days of hearing. The verdict is likely to come before the tenure of CJI Misra expires, which is ending on October 2.
Follow Hearing on Validity of Section 377 in SC Highlights
During the course of the hearing, Advocate Manoj George, representing two Christian organisations, urged the Supreme Court to leave the matter to Parliament. Justice R F Nariman, however, replied, "the moment we are convinced there is a violation of any fundamental right, we cannot leave it to the legislature." "We would not wait for the majoritarian government to enact, amend or not to enact any law to deal with violations of fundamental rights," the bench observed.
George referred to the term "sexual orientation" and said it cannot be read interchangeably with the term "sex" used in article 14 and 15 which deal with the right to equality of the citizen. He said the term sexual orientation was different from the term sex as there have been several kinds of sexual orientation, besides the LGBTQ (lesbian, gay, bisexual, transgender and queer).
Appearing for the Trust God Ministries, which opposes gay marriage, Senior Advocate K Radhakrishnan said, "Homosexuals spread diseases like AIDS," to which, Justice Chandrachud responded, saying, "Migrant workers also spread HIV. So by your logic, all sexual intercourse will have to be banned, even heterosexual."
The verdict was reserved while hearing the writ petitions filed by dancer Navtej Jauhar, journalist Sunil Mehra, chef Ritu Dalmia, hoteliers Aman Nath, Keshav Suri and business executive Ayesha Kapur and 20 former and current students of the IITs. They have sought decriminalisation of consensual sex between two consenting adults of the same sex by declaring section 377 of IPC as illegal and unconstitutional.
Section 377 refers to 'unnatural offences' and says whoever voluntarily has carnal intercourse against the order of nature with any man, woman or animal, shall be punished with imprisonment for life, or with imprisonment which may extend to 10 years, and also be liable to a fine.
The top court had on July 12 said the social stigma and discrimination attached to the LGBTQ community would go if criminality of consensual gay sex is done away with. The court had observed that an environment has been created in the Indian society over the years that has led to deep-rooted discrimination against the community which has also adversely impacted their mental health. Earlier, the government had left it to the apex court to test the constitutional validity of section 377, urging that issues like gay marriages, adoption and ancillary civil rights of LGBTQ should not be dealt by it.
(With inputs from PTI)
© IE Online Media Services Pvt Ltd