India
Ayodhya preparing list of corruption cases says shia waqf board chairman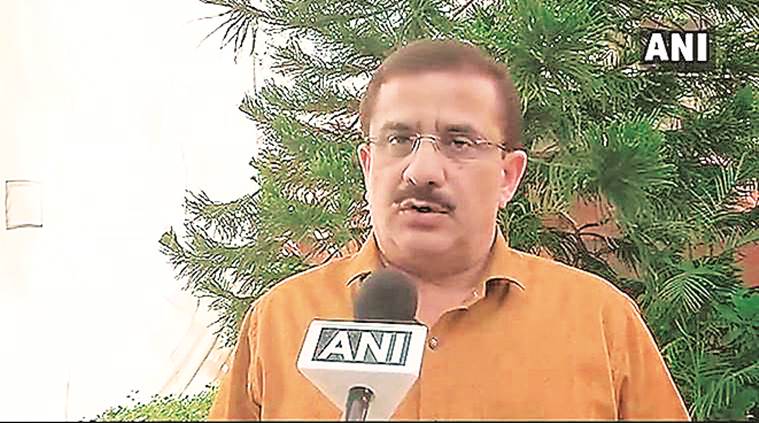 TWO DAYS after the state government recommended a CBI probe into alleged irregularities in sale, purchase and transfer of waqf properties in the state, Uttar Pradesh Shia Waqf Board chairman Wasim Rizvi claimed Sunday that "to help CBI", he was preparing a list of such cases of corruption, which "includes big names in the government as well as clerics."
Rizvi himself is facing two such cases of irregularities. In two of the cases into which CBI probe has been recommended, FIR was registered against him too, among others. In one case registered in Lucknow in 2017, the FIR was filed at Hazratganj police station against five persons including Wasim Rizvi under IPC sections 420 (cheating and dishonestly inducing delivery of property), 409 (criminal breach of trust by public servant, or by banker, merchant or agent) and 506 (criminal intimidation). In another case registered in Prayagraj in 2016, the case was filed against Rizvi at Kotwali police station under IPC sections 441 (criminal trespass) and 447 (punishment for criminal trespass).
Terming these cases as a "conspiracy", Rizvi claimed, "In the Lucknow case, CB-CID probe was ordered two times but nothing came out. As far as the Prayagraj case is concerned, I am not directly linked to it. However, I can give proof of corruption like in the case of minority welfare minister in the present state government Mohsin Raza, where he along with his kin sold his family's waqf property in Safipur area of Unnao."
While Raza could not be contacted Monday evening, he had on Sunday denied the allegations. "Let CBI probe all the allegations," he had told mediapersons.
Rizvi claimed, "There are names of clerics too, who have sold and purchased waqf properties wrongly. I am preparing a list and will submit it to the CBI and the Centre."
Rizvi, who has been serving as Shia Waqf Board chief for over a decade, had suddenly changed his stance and spoken in favour of the BJP government in the state. He had even given a call for finishing of madrasa education, alleging that madrasas were promoting "terror activities." Under him, the Shia Waqf Board had even filed an affidavit in the Supreme Court nearly two years ago claiming that the Babri Masjid was Shia Waqf property.
On April 14, 2017, Central Waqf Council member Eijaz Abbas, in a report, had recommended CBI probe into 11 "serious criminal cases" allegedly registered against Rizvi. Abbas had alleged that Rizvi's statements were a bid to divert attention from the cases against him. However, Rizvi denied this and said "no proof of anomaly" was found against him.