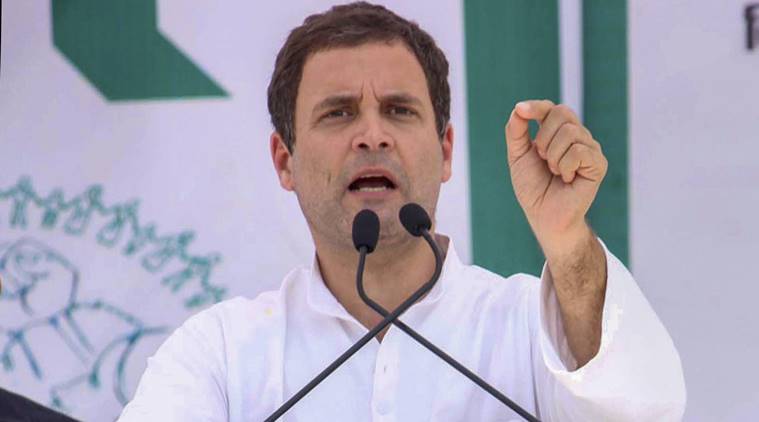 Rafale row: Rahul Gandhi to meet HAL employees in Bengaluru, Congress distances itself from PIL
The Congress on Wednesday stepped up its attack on Prime Minister Narendra Modi over the 36-Rafale deal, but reacted cautiously to the Supreme Court direction to the government to provide in a sealed cover details of the decision making process, without pricing and technical information related to the deal. Congress president Rahul Gandhi is likely to meet employees of the Hindustan Aeronautics Ltd on Saturday in Bengaluru.
Hours after the Supreme Court order, Gandhi raised questions on Defence Minister Nirmala Sitharaman's France visit and alleged that work has begun to justify the PM's decision to buy 36 Rafale fighter aircraft. "The Supreme Court has asked for the #RAFALE decision making process. It's quite simple really…The PM decided. The processes to justify his decision are yet to be invented. But work has begun. Ps. In this connection, Raksha Mantri is leaving for France tonight," he tweeted.
Addressing a press conference, senior leader S Jaipal Reddy said the Congress has no connection with the PIL filed in the Supreme Court on the Rafale issue. One of the petitioners was Tehseen Poonawala, a regular at television debates representing the Congress. However, he withdrew his PIL at the start of the hearing in the Supreme Court.
Reddy said the Congress is "watching what is happening in the Supreme Court" and argued a Joint Parliamentary Committee "can look into many more things".
"The whole matter seems to be at procedural stage. Supreme Court has not yet taken a substantive view. It is too early for us to make a comment on what is going on in the Supreme Court," Reddy said, adding that the Congress has nothing to do with the petition. "We are not lending any support to the petitioner. The petitioner has withdrawn… to submit the petition once again with more facts. That is a litigation between an independent citizen and Supreme Court. Don't confuse that with the effort of Congress party," he said.