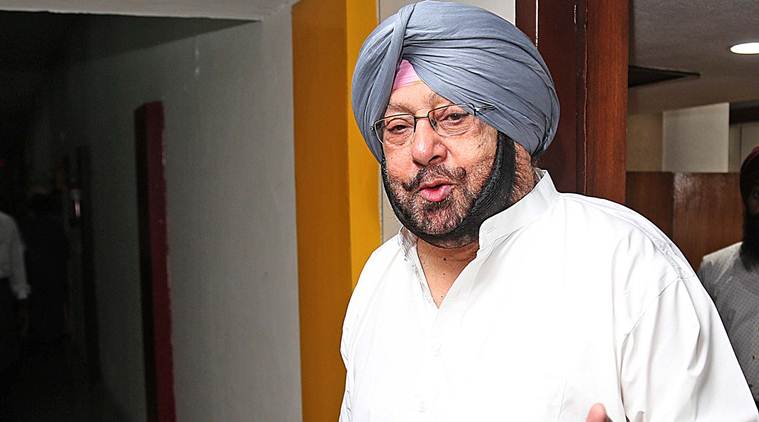 Congress sweeps Punjab civic body polls
The Congress on Sunday swept the elections to three Municipal Corporations and won 20 out of 29 Municipal Councils and Nagar Panchayats that went to polls in the state.
The Opposition parties have accused the state government of having used strong-arm tactics to achieve the victory.
In Patiala, the stronghold of CM Amarinder Singh, Congress's victory was complete as SAD-BJP and AAP failed to win a single seat in the 60-member corporation. The victory was as emphatic in Jalandhar where out of 80 wards, Congress won 66, while the SAD-BJP won in 12 wards (SAD: 4, BJP: 8). Two wards were won by Independent candidates.
In Amritsar, out of 85 wards, Congress won 63 , BJP and SAD won seven each and Independent candidates won in eight wards. The principal opposition party in Punjab, Aam Aadmi Party (AAP), failed to win a single ward in the three corporations.
The Congress also made a clean sweep at the Municipal Council and Nagar Panchayat elections, winning in 20 out of the 29 local bodies.
The SAD-BJP alliance and AAP alleged that the state government used violence and strong-arm tactics to win in these elections. The SAD-BJP alliance has demanded the dismissal of State Election Commissioner Jagpal Singh Sandhu for failing to ensure the conduct of a fair election.
Violence was reported in some wards of Patiala and the SAD announced boycott of the elections in the city.
On the other hand, CM Capt Amarinder Singh hailed the poll results, saying they are a vindication of the government's policies and a resounding defeat of the Opposition's propaganda.
He also congratulated the people for not succumbing to the "pressure tactics" of the opposition, which, he claimed, had tried hard to derail the free and democratic poll process with "cheap tactics and provocative acts".
Amarinder said the SAD-BJP alliance, when faced with imminent defeat, had stooped to "historic lows" in a desperate bid to win these polls. "The Opposition had used all possible tactics — from open threats to misleading statements and rumour mongering — to intimidation of voters, but failed miserably," said the CM, adding that the people of Punjab had meted out a "befitting punishment" to them for all their "misdemeanours".
Pointing to the high voter turnout in the local body polls, Amarinder said the people of Punjab had once again shown their political maturity and courage in fighting the designs of the SAD-BJP combine and AAP.
The people had not forgotten what the Akalis had done for 10 years in power and had responded by voting them out of power in the Assembly elections and by handing them a crushing defeat now in the local bodies' elections, said the CM.
Attacking AAP, Amarinder said that it had come to Punjab like a summer storm, and had been completely decimated, with no apparent hope of revival.