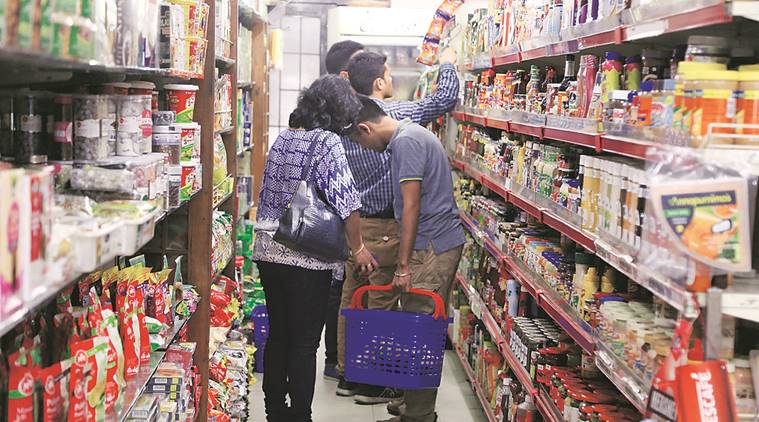 Punjab: Army HQs clamps down on CSD canteen sales, ex-servicemen protest
SEVERE RESTRICTIONS have been placed by the Quartermaster General's (QMG) branch of Army HQs on sale limits of the military CSD canteens, with the result that many canteens are facing the prospect of turning away customers as they will not have any goods to sell.
The facility of CSD canteens is available only to serving and retired military personnel along with their dependents. Goods are can be purchased by them at rates cheaper than those prevalent in open market, as a welfare measure. The Indian Express has accessed a letter written by a canteen official in the Punjab region to the branch concerned in HQs Western Command, Chandimandir, in which serious concerns have been raised at the curtailment of Annual Turn Over Limit (ATOL)and Monthly Turn Over Limit (MTOL) of the CSD canteens.
Describing the cap on purchase limit as 'autocratic', the canteen manager of one CSD canteen has described the move as "lack of logical rationale, sheer lack of forethought and foresight, myopic tunnel vision mentality and negative, baised approach towards the soldiers' fraternity."
Sources in the CSD department reveal that going as per the restrictions placed in the letter dated March 6, 2018 from the QMG branch, a canteen which has to fulfill the needs of customers to the tune Rs 4 crore per month can now only sell goods up to Rs 1 crore. "This so even when the purchase limit of that particular CSD canteen was already halved from Rs 4 crore to Rs 2 Crore and now is sought to be further halved," said a source. He added that this was just an example of one canteen among the hundreds across the region and thousands across India.
Another senior CSD official said that going by the restriction on purchases, the officers and other ranks who are dependent upon the canteens for making various purchases would not even be able to buy items as per their monthly entitlement. As of now, an officer can buy items from worth Rs 11,000 per month, while a Junior Commissioned Officer can make purchases for Rs 8,000 per month and other ranks can buy items worth Rs 5,000 per month.
Lt Col SS Sohi (retd), president of Ex-Servicemen Grievances Cell, said there appeared to be a sentiment of suspicion towards the veterans' community and the government seems to be showing a trust deficit towards the soldiers community. "Time and again steps are being taken to justify that CSD canteen goods are sold by the veterans to unauthorised people because of the cheaper prices at which they are available to them. This amounts to casting aspersion on their character and humiliating them especially when systems have been automated and biometric identification procedures have been introduced in canteens," said Sohi.
Efforts made to speak to the CSD officials in Western Command were not successful as they did not respond to
phone calls.