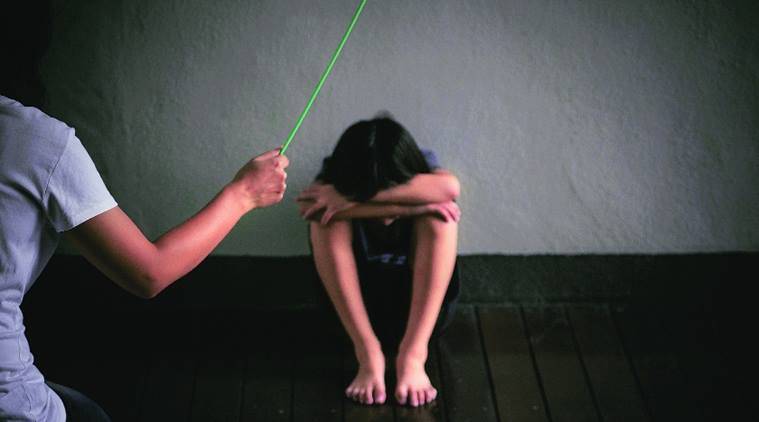 Pune boy's facial nerve damaged after assault by teacher: kin
The parents of an 11-year-old student at Shri Shivaji Preparatory Military School, Pune, have alleged that their child has suffered permanent damage to a facial nerve after a teacher hit him on November 3. On Monday, the boy's parents approached police to lodge a formal complaint.
Inspector (Crime), Shivaji Nagar police station, P R Waghmare said, "Based on the complaint, a complaint was registered and the teacher was arrested." The teacher has been identified as Sandeep Gade.
The boy's father told The Indian Express, "The drawing teacher hit him in such a manner that his face may be disfigured for life. Our son told us that the drawing teacher had given some class assignment or homework that he did not complete. The teacher got so enraged that he hit my son's head on the bench, punched his stomach and rained blows on his arms and legs. That day we had come to pick him up from school and his mother noticed that his face was looking disfigured. It is our mistake that we thought it was a minor incident and did not raise an alarm," he said.
SSPMS principal Smita Patil said, "They did not complain on November 3. On Sunday, they called me and turned up at the school on Monday when I met them. We have started an inquiry and suspended the teacher."