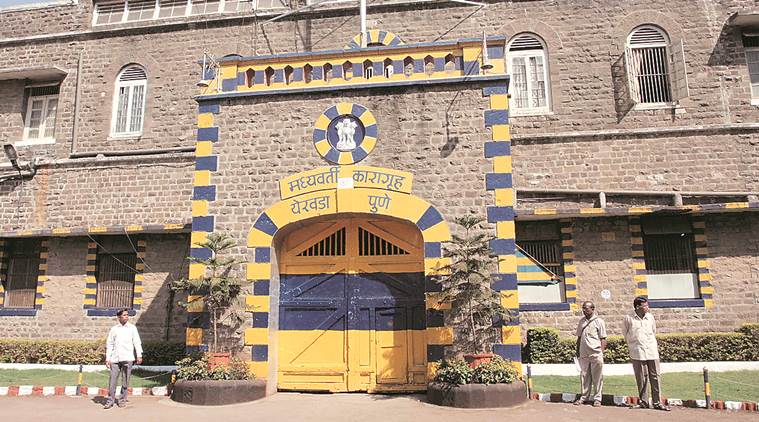 Prisons across Maharashtra to get ART facility for testing, treatment, counselling for HIV/AIDS
Taking into account the higher proportion of HIV positive persons in jails, as compared to the general population, central prisons and district jails across the state are set to get Link Antiretroviral Therapy (ART) centres along with facilities for HIV/AIDS testing, counselling and raising awareness. The programme also has provisions for inmates to be trained as 'peer educators' for HIV/AIDS and sexually transmitted diseases.
Maharashtra has nine central prisons, 31 district jails and 13 open jails. As of May 31, these prisons housed 33,500 inmates, including convicts and undertrials, of which 23,601 were in central prisons.  "Inmates are screened for HIV on a regular basis. The data shows that the occurrence of HIV positive persons is higher than outside population. Some of the central jails have rudimentary facilities of ART in jail hospitals. But soon, all central jails and district jails will have full-fledged ART facilities, in the form of Link ART Centres and Integrated Counselling and Testing Centres," said Additional Director General of Police Bhushankumar Upadhyay, who is the head of State Prisons Department.
At a meeting to discuss the issue — held on May 31 and attended by officials from the State Prisons Department and Maharashtra State AIDS Control Society (MSACS) — directions were given to set up Link ART Centres and ICTCs in the jails.
"During the screening of prison inmates, held in 2016-17, 153 inmates were found to be HIV positive. In 2017-18, 135 new patients were detected. If the total population of the prison is considered, the number of HIV positive persons is around 1 per cent. The Link ART Centres inside the jail will do away with the need for inmates to make regular trips to outside ART centres, which is always a security issue. However, the HIV positive inmate will have to visit the ART Centre once in six months to undergo a battery of advanced tests to monitor his or her overall condition," said a MSACS official.
Prison department officials said medicines in the Link ART Centres in central prisons and districts jails will be provided by the National AIDS Control Authority and MSACS. The ART centres and ICTCs will be operational within a month's time, said an official.
Along with the these facilities, the prison department has also decided that some of the inmates, who volunteer to participate in the effort, will be given training by the non-governmental organisations to be 'peer educators'. "The inmates who have the requisite communication skills, educational background, record good behaviour, and who volunteer to work among others, will receive special training…to create awareness among other inmates about HIV/AIDS and sexually transmitted diseases. An officer serving in the jail will coordinate all these activities with outside agencies," said an official from the prisons department.