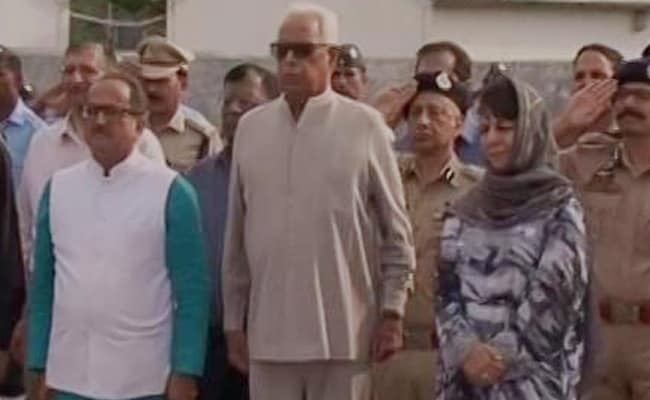 President Approves Governor's Rule In Jammu And Kashmir
New Delhi/Srinagar:
President Ram Nath Kovind has approved Governor's Rule in Jammu and Kashmir with immediate effect after the ruling coalition collapsed on Tuesday as the BJP yanked support from Chief Minister Mehbooba Mufti's People's Democratic Party (PDP). Last evening, Governor NN Vohra had forwarded his report to the President for imposition of central rule.
The signs were there for months, but the break-up still surprised Ms Mufti, who handed in her resignation to Governor Vohra shortly after the BJP's announcement. "Our agenda was healing touch, we can't treat Jammu and Kashmir as enemy territory," she told reporters.
"It had become untenable to continue with the PDP government in Kashmir," said senior BJP leader Ram Madhav, defending the move that will leave the state under Governor's rule for the fourth time since 2008 and eight time since 1977.