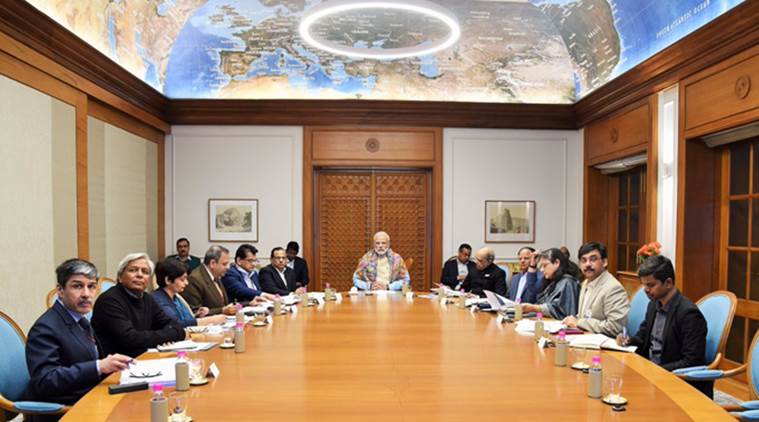 PM Modi meets NITI Aayog officials on under-nutrition problems
Prime Minister Narendra Modi on Saturday chaired a high-level review meeting with NITI Aayog officials and other senior officials from the Prime Minister's Office (PMO) in New Delhi on under-nutrition and related problems. In the meeting, the PM laid emphasis on the need to work towards concrete objectives to reduce stunted growth in children, under-nutrition, low birth weight and anaemia.
In the Global Nutrition Report of 2017, which compared nutrition data based on public health in 140 countries, India had fared badly. The report was published in early November.
According to the report, childhood stunting, anaemia in women of reproductive age, and overweight adult women were found to be major problems in the country. Nearly 38 per cent of children under five years of age had stunted growth patterns, resulting in irreversible damage to brain capacity. Close to 21 per cent of children under five years of age were found to be underweight. Over half of women of reproductive age – 51 per cent -suffer from anaemia, the report had said.
© IE Online Media Services Pvt Ltd