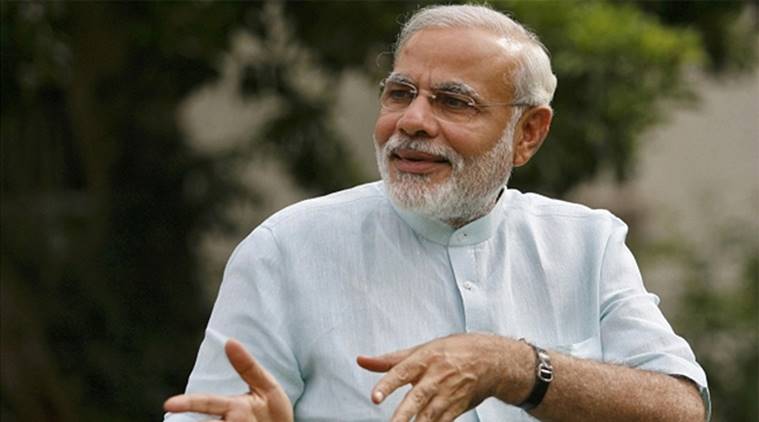 PM Modi likely to visit UK for Commonwealth summit on April 19-20
Moves are afoot to schedule Prime Minister Narendra Modi's visit to the UK on April 19 and 20 for the Commonwealth Heads of Government (CHOGM) summit, sources said on Thursday. This will be his second visit to London. Modi had gone there for a bilateral visit in November 2015.
The Chief Executive Officer of the Commonwealth Summit, Tim Hitchens, is in New Delhi and has met officials from the Indian government to talk about the preparations for the summit and the forthcoming visit. When asked about Modi's visit for the summit, Hitchens told a select group of journalists: "I am hoping Prime Minister Modi will be attending…. About 50 out of 52 member states will be attending at the head of government level, that will be the highest of all time."
The first day will be the structured summit meeting, the second day, all the leaders will go to the Windsor Castle for a retreat. "The retreat is the one leaders enjoy the most, where they can talk freely and not in a pre-scripted manner," he said.
The summit will focus on "India's leading role" in the Commonwealth, since India is at the heart of the grouping.
When asked if the UK's decision to withdraw its candidate from the International Court of Justice against the Indian candidate, Justice Dalveer Bhandari, was aimed at securing India's participation, Hitchens said, "These two things are very separate."
He said environment and climate change, adherance to rules-based order, new security threats like cybersecurity are among the issues that are going to be discussed at the summit. He said that the issue of "violent extremism" and how it should be tackled will be one of the issues that are of concern to all the Commonwealth nations.
Though there is no all-encompassing security architecture that is being discussed within the Commonwealth, the countries will be talking about strengthening cooperation against counter-terrorism.
Officials said the CHOGM will also discuss facilitating trade among Commonwealth countries. The intra-Commonwealth trade is to the tune of US $ 800 billion, and Hitchens said the target is to take it US $ 1 trillion. The summit will be preceded by a host of meetings between officials and ministers, beginning from April 16, and will conclude with the leaders' summit.