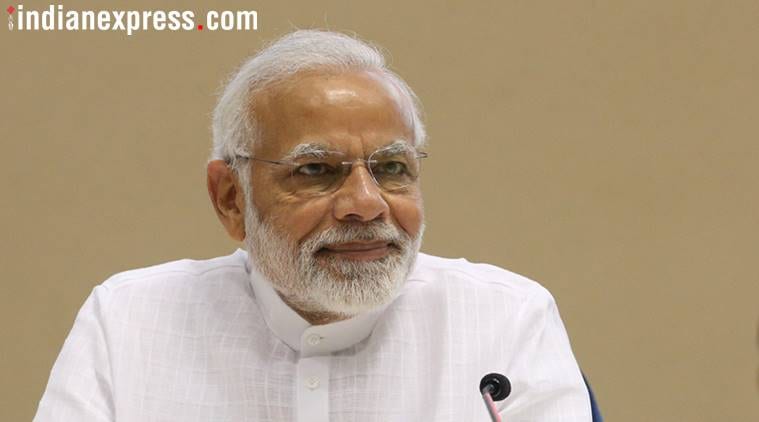 PM Modi calls up Ibrahim Mohamed Solih, conveys wishes to strengthen democracy in Maldives
Prime Minister Narendra Modi on Monday called up Mohamed Solih and congratulated him on his victory in the presidential elections of Maldives. During the telephonic conversation, Modi conveyed his good wishes for the strengthening of democracy, peace and prosperity in the country.
President-elect Solih thanked Modi and the two leaders agreed to work closely together to further strengthen the close, friendly and good neighbourly relations between the two countries.
Earlier, former president  Yameen Abdul Gayoom conceded his loss to Solih in a speech broadcast live on television. Speaking in the Maldives' native language, Dhivehi, Yameen congratulated Solih and said, "I know I have to step down now," AP reported.
According to the Maldives foreign ministry, Maldivian Democratic Party candidate Solih won with 1,34,616 votes, against Yameen's 96,132 votes. Of the 262,135 eligible voters, it said, 233,877 cast their votes in 472 ballot boxes, marking a turnout of 89.22 per cent.
Solih defeated incumbent Abdulla Yameen in a dramatic election, following reports over the previous week of attempts at voter intimidation and the absence of credible international observers to monitor the poll process amid fears of rigging.
South Block, which saw Yameen moving closer to China in recent years, will hope that Male will now take care of India's political and security interests. Yameen had asked India to take back two of its Army choppers, placed curbs on hundreds of work visas for Indians, and signed a new Free Trade Agreement with Beijing. It had also signed up for China's ambitious One Belt One Road infrastructure projects.
© IE Online Media Services Pvt Ltd