India
Pau re launches popular wheat variety with added rust disease resistance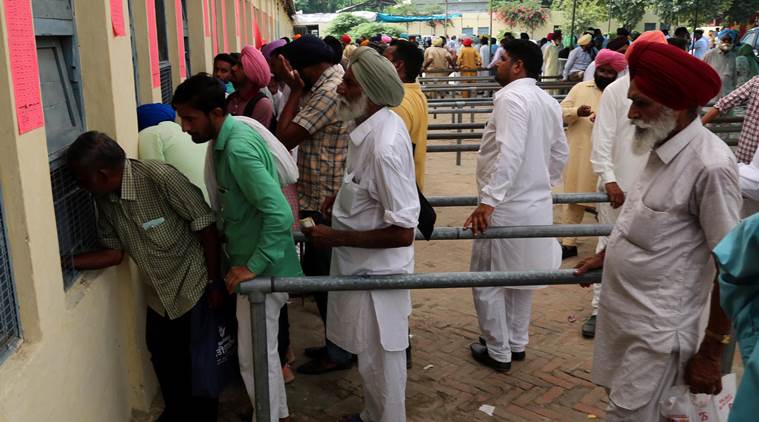 Every Punjab farmer knows PBW-343, a workhorse wheat variety released in 1995 that was once being grown in over 3 million hectares (mh) area in the state and about 10 mh across India. However, as it became susceptible to stripe (yellow) and leaf (brown) rust, this popular variety gave way to new blockbuster wheats, especially HD-2967 and HD-3086, which were more resistant to these fungal pathogens.
But the Punjab Agricultural University (PAU) here has now reintroduced PBW-343 in a new avatar, by incorporating two pairs of leaf and yellow rust-resistance genes — Lr37/Yr17 and Lr76/Yr70 — that make it possible for farmers to cultivate their old favourite variety yet again.
"We have named the re-launched variety PBW-343 Unnat. The entire process of identification of the rust-resistance genes from donor wheat lines and introgression in PBW-343 background was done using a biotechnology-based plant breeding technique called marker-assisted selection. This is the first ever such developed wheat variety released at the national level," said Navtej Singh Bains, Director of Research at PAU.
The preference for the new variety through past association can be gauged from the fact that around 3,700 quintals of its seeds got sold through Kisan Melas (farmer fairs) in Punjab this time. Sale of HD-3086 seeds, on the other hand, was only 1,100 quintals. The PBW-343 Unnat seeds were sold at a rate of Rs 1,200 per 40-kg bag. Farmers usually sow 2.5 bags per hectare. The 3,700 quintals sold can, thus, technically cover 3,700 hectares in the current 2018-19 rabi season.
"We released the variety last year, but as the seeds were available only in limited quantities, it was grown more like a trial by a few farmers. In the coming season, more farmers would be in a position to plant it," noted Tarsem Singh Dhillon, director of seeds, PAU.
PBW-343, a variety based on the 'Veery' lines of wheat bred at the International Maize and Wheat Improvement Centre or CIMMYT in Mexico, was a household name among Indian farmers from the mid-nineties till the last decade. Its proneness to rust disease, causing significant yield losses, became apparent from around 2007. With the release of HD-2967 in 2011-12 and HD-3086 in 2013-14, both developed by the Indian Agricultural Research Institute at New Delhi, PBW-343 practically receded into the background.
"HD-2967 yields 21 quintals per acre, but it is also becoming susceptible to yellow and brown rust. HD-3086 is slightly vulnerable to brown rust, but is still giving the best results to farmers. Unnat will further widen their planting options," pointed out Virinder Singh Sohu, senior wheat breeder at PAU, who has contributed to developing the new variety.
Unnat is an early wheat variety, which, like HD-2967, can be sown from the fourth week of October to the fourth week of November, with a maturity period of 155 days. Sohu claimed that Unnat's average yield had been tested to be 23.2 quintals per acre. "Farmers liked to grow PBW-343 because of its medium plant height of 100 cm. We have other early-sown varieties such as PBW-725 and PBW-677, too, but their plant height of 105-107 cm makes them more prone to lodging", he added.
According to PAU scientists, the idea behind the release of Unnat was not to replace HD-3086 or even HD-2967, but to provide more varietal diversification that will also promote durable disease resistance. And there's probably no better way to do it than by reviving a tried, tested and proven wheat variety.