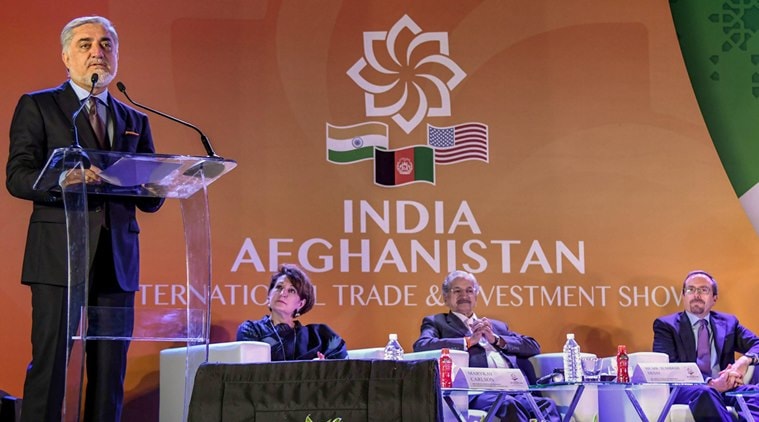 Optimistic about new Pakistan govt bringing Taliban to negotiating table: Abdullah
THE Chief Executive of Afghanistan, Abdullah Abdullah, has said that he was hoping that sanctions imposed on Iran by the US do not affect the progress of the Chabahar port in the backdrop of the tripartite meeting this week between India, Afghanistan and Iran to discuss the key infrastructure project.
"We cannot influence the broader context of relationships between different countries. But at the same time, as far as we are concerned, we are in a situation where we need co-operation from all neighbouring countries, especially all the countries of the region. We hope the context of relations between different countries will not affect our relations adversely," Abdullah told The Indian Express on Wednesday.
Abdullah, who was in Mumbai for the India Afghanistan International Trade and Investment Show, also expressed optimism in Pakistan being able to bring the Taliban to the negotiating table with the US. Referring to new Pakistan Prime Minister Imran Khan's public commitment for peace in the South Asian region, Abdullah said Pakistan can exert pressure on the Taliban.
"I would say that Pakistan is a country which can use its influence in putting pressure on the Taliban to bring it to the negotiating table. It is a new government and Prime Minister Imran Khan has mentioned stability. The region might miss out on further opportunities if security challenges are not addressed. I will start with being optimistic about the new regime bringing an opportunity to deal with the Taliban and hope this optimism will prove to be well-founded," he said.
Start your day the best way
with the
Express Morning Briefing