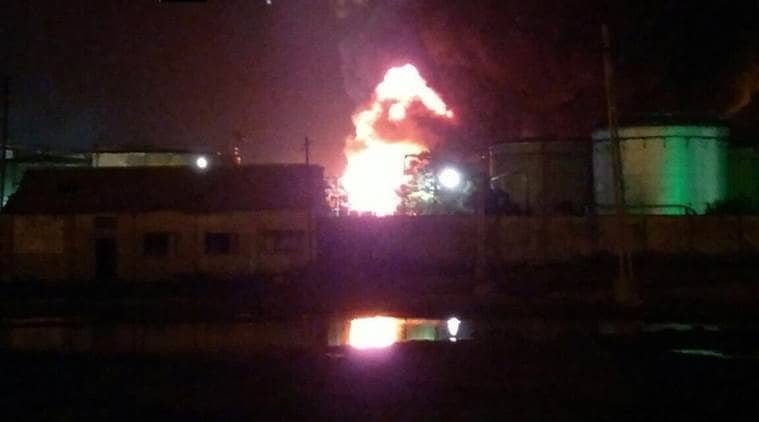 One dead in late night fire at Gujarat's Kandla Port
One person died and another was injured after a fire broke out at Kandla port, Gujarat on Sunday night. The fire broke out in an oil jetty of one of the tankers. Fire department reached the spot and managed to control the fire by Monday morning. Seven teams of fire tenders were called into action to douse the fire.
The injured has been sent to local hospital for treatment.
Reason for the fire is yet to be ascertained by the port officials. The oil tanker which has now been completely damaged in the fire belonged to a private company. More details in this regard are awaited.
Kandla port is located in Kutch district which serves as the main transit route for the western parts of India. The port lies in an important economic zone for the country bordering Arabian sea and serves as a critical juncture for the western part of the country to conduct trade with the rest of the world.
© IE Online Media Services Pvt Ltd