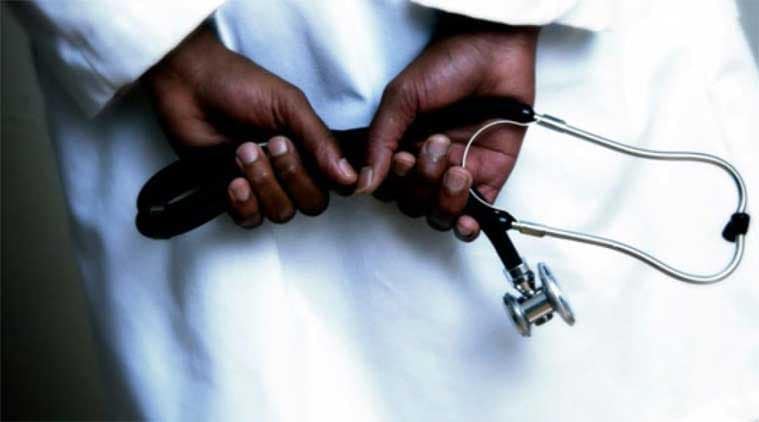 One allopathic doctor serves more than 11,000: NHP
An allopathic government doctor in India on an average serves a population of 11,082, which is more than 10 times the recommended doctor-population ratio of 1:1000, the National Health Profile (NHP), 2018 — a comprehensive annual compilation of data on disease incidence, health infrastructure and health finance — has found.
The data, released by Union Health Minister J P Nadda on Tuesday, also highlights the huge gap between states — while one doctor serves a population of 28,391 in Bihar, the ratio in Delhi is 1:2,203.
Nadda also launched the National Health Resource Repository, an ambitious plan to map every health facility in the country, both government or private, and also physically verify them.
The NHP data on the populations served by each government allopathic doctor reflects the overall health systems of states.
According to it, the states with the highest doctor-population ratio are Uttar Pradesh (19,962), Jharkhand (18,518), Madhya Pradesh (16,996) Chhattisgarh (15,916) and Karnataka (13,556). The ratio is lowest in Delhi (2,203) and northeastern states – Arunachal Pradesh (2,417), Manipur (2,358) and Sikkim (2,437).
Officials attribute the better statistics in Delhi to the higher concentration of private hospitals and doctors, while they cite lower population density, and not better infrastructure, as the reason for the good performance in the NE states.
In 2016, only 25,282 doctors had registered with the Medical Council of India or the state medical councils, while in 2017, the figure was even lower at 17,982. On the other hand, the number of dentists registered till 2017 were 2,51,207.
Speaking during the launch, Nadda said that documents such as NHP are the basis of health policies like Ayushman Bharat, and in subsequent years NHP would be a reliable indicator of how the programme was functioning.
This year, the NHP has used data from perhaps the largest screening exercise for noncommunicable diseases (NCD). Under the National Programme for Prevention and Control of Cancer, Diabetes, Cardiovascular Diseases and Stroke, 35 crore people were screened and the incidence of diabetes was found to be 8.4%, while hypertension was 10% and common cancers (oral, breast and cervix) was 0.1%. A total of 30,06,443 people were detected with diabetes, 3,654,099 had hypertension, 47,464 and 39,635 had common cancers.
The health profile, however, has no data on cancer, except for the three that can be detected through screening.
Among communicable diseases, rabies had 100% fatality (total 97 cases) and Japanese Encephalitis had a 12% fatality. The two were the most lethal communicable diseases in terms of fatalities.
West Bengal earned the dubious distinction of maximum number of deaths due to malaria (29) and chicken pox (53). Bihar had 70% of the cases of Kala Azar – a disease India had hoped to eliminate by 2017, but failed. The number of dengue cases went up from 1,29,166 in 2016 to 1,57,996 in 2017.
Diarrhoea killed 1,555 people in 2016 and 1,331 in 2017.