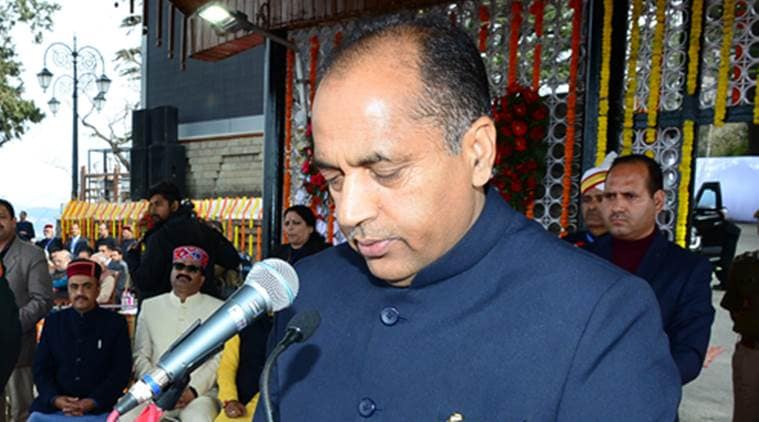 On Himachal Day, CM Jai Ram Thakur remembers Nurpur, Mosul victims
Chief Minister Jai Ram Thakur on Sunday said that his government will undertake measures to prevent re-occurrence of incidents like the Nurpur bus tragedy at any cost. Apart from conveying his sympathies to families of schoolkids killed in the Nurpur accident, Thakur also remembered four Himachal youths killed by militants in Iraq. At a mega event at Shimla's historic Ridge to mark the 75th Himachal Day, Chief Minister also mentioned the return of three Kangra youths after being freed from the captivity of Nigerian pirates. "I am thankful to the Ministry of External Affairs which made efforts to get them freed from the pirates and facilitated their safe return home," he said. The venue was shifted to Shimla from Indora in Kangra following Nurpur bus accident.
Referring to achievements of the government in the past 100 days, Chief Minister said the government was trying to make new beginning in the field of development using new innovations and engaging all the people as partners in the state's progress. "In first one month, the government reduced the age of social security pension beneficiaries from 80 to 70 years to benefit 1.30 lakh elderly people for Rs over Rs 200 crore. Gudiya helpline — 1515 and Shakti Button App and Hoshiyar helpline were started in less than a month's time for safety of women and strictly deal with forest mafia, mining mafia and drug mafia in the state," he said.
He thanked Prime Minister Narendra Modi for sanctioning 69 National Highways for the state. Chief Minister said while the road connectivity was an important issue, the state government had also approached the Centre for help in improving air connectivity for the state. Under UDAN-II, the state will get benefit of having internal flights, he added.