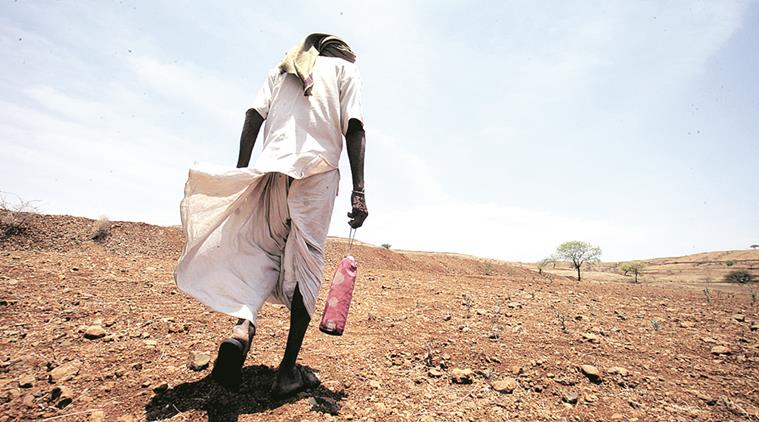 Odisha sets target to achieve 100 per cent Open Defacation Free status by this year end
Odisha government has said the state has registered a substantial progress in toilet coverage under the 'Swachh Bharat Mission' and set a target to achieve Open Defecation Free (ODF) status by the end of 2018. "We are trying to achieve the target to become the ODF state by the end of this year," Chief Secretary A P Padhi told reporters on Wednesday after reviewing the progress with Parameswaran Iyer, union government secretary to the Ministry of Drinking Water and Sanitation.
Padhi said, "we have made substantial progress in comparison to October, 2014 when we started the campaign. As of now two districts like Deogarh and Jharsuguda, have been declared ODF. Detail work plan has been made to make four other districts ODF by the end of July. These districts are Balasore, Gajapati, Sambalpur and Subarnapur." He said the present average coverage in these districts was around 74 per cent.
Meanwhile, Odisha has made visible progress in construction of household toilets in rural area under Swachh Bharat Mission (SBM). As of now the household coverage of toilets has crossed 55 per cent from a mere 10 per cent in the October, 2014. Taking a district wise review of the progress, Iyer applauded the focus of the districts in behavioural change of the people in SBM campaign. He said "Odisha has gathered momentum in the mission campaign and it is right time to push it ahead with more speed."
Padhi has directed the district collectors to take personal lead in the Mission involving people from district water and sanitation mission, members from panchayat bodies,SHGs, anganwadi workers, ASHA workers and voluntary organisations. The chief secretary Padhi further directed the collectors that their reports should unambiguously reflect the ground reality and strict monitoring should be made for sustaining the ODF status once it was achieved.
Secretary to the Pachnayati Raj Deo Ranjan Kumar Singh said, "sufficient fund provision has been for the Mission. Collectors are being extended all required administrative and technical support. Since ground work has been done, all districts should now be able to achieve the physical target within October, 2018."