India
North east india will be gateway to south east asia pm modi in bangkok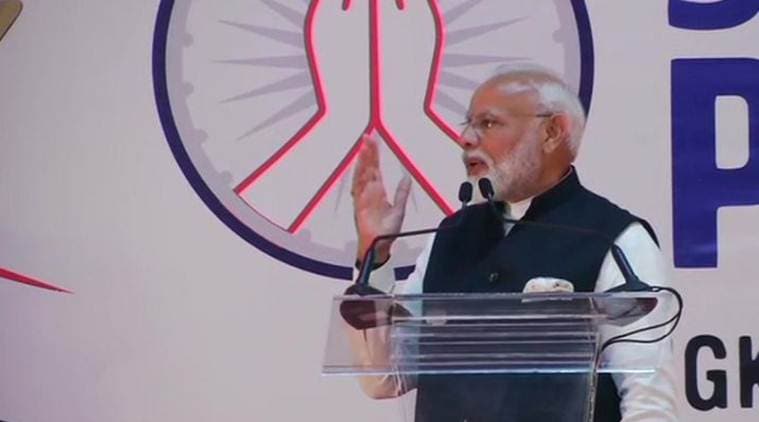 Prime Minister Narendra Modi, who is on a two-day visit to Thailand, Saturday said that North East India will be a gateway to South East Asia as part of India's Act East policy. Addressing the Indian diaspora at the 'Sawasdee PM Modi' community event in Bangkok, Modi said that under the Act East policy, India-Myanmar-Thailand seamless connectivity will boost development in the entire North East.
Speaking on the Indo-Thailand ties, the Prime Minister said every moment shared between two countries in the past has built and strengthened relationships between the two countries and that "no government can be credited for its ties."
In his speech, Modi also talked about the abrogation of Article 370 from Jammu and Kashmir. He said that India has eliminated a big reason behind the sowing of seeds of terrorism and separatism and that his government was working to fulfill those aims that seemed impossible.
"You are aware that India has decided to eliminate a big reason behind sowing of seeds of terrorism and separatism," Modi said.
Explained | What will Modi discuss in Thailand, what are the events
"When the decision is right, its echo is heard across the globe. And I can hear it in Thailand as well," he added.
He also highlighted his government's achievements, such as Ujwala Yojana. He said every poor's kitchen is now getting smoke-free. "We have provided eight crore homes free LPG connections in just three years. This number is bigger than Thailand's entire population," he told the gathering.
The Prime Minister, who arrived at the invitation of Thai Prime Minister Prayut Chan-o-cha, will attend the 16th ASEAN-India summit, the 14th East Asia Summit and third RCEP summit and related events, Secretary (East) Vijay Thakur Singh had announced on Thursday.
Negotiations for resolving outstanding issues on RCEP are going on in Bangkok, she said, adding the leaders will review the state of negotiations at the summit. The RCEP bloc comprises 10 ASEAN group members (Brunei, Cambodia, Indonesia, Malaysia, Myanmar, Singapore, Thailand, the Philippines, Laos and Vietnam) and their six FTA partners.