India
Nitish Kumar visits Sultanpur Lodhi, meets Seechewal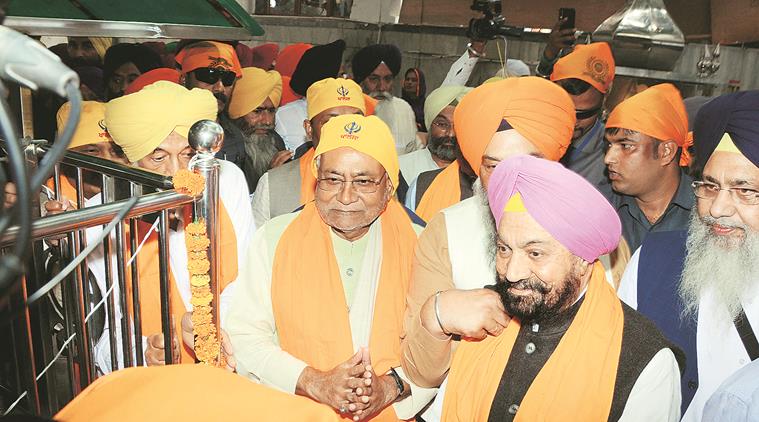 Bihar Chief Minister Nitish Kumar paid obeisance at Gurdwara Ber Sahib and then visited Nirmal Kutia on the banks of Bein of Baba Balbir Singh Seechewal.
Speaking at Gurdwara Ber Sahib, Nitish said that Guru Nanak had given the message of one God, adding that the first Sikh guru also visited in Bihar during his travels. "One should think about others' interest too not only one's own as it was the the message of Guru Nanak Dev Ji," he said, adding that he had brought several senior officers of his government including DGP, Speaker of the Vidhan Sabha and secretaries along for the visit.
"Guru Ji has taught that logon ki Sewa hi Humara Dharm Hai (serving people is our religion) and we are all following it," said Nitish, who was honoured by the SGPC. He visited the government stage where a 'Sehaj Path' is underway.
Punjab Cabinet Minister Sukhbinder Singh Sarkaria and local MLA Navtej Singh Cheema formally welcomed Kumar and made him aware of the arrangements done by the Punjab government.