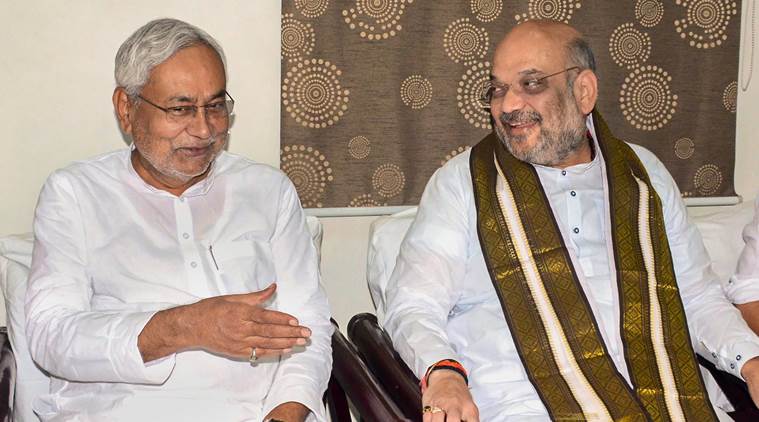 Nitish Kumar: Seat-sharing to be finalised in a month
Bihar Chief Minister and JD(U) president Nitish Kumar Monday said the seat-sharing arrangement between JD (U) and BJP for the 2019 Lok Sabha polls should be finalised within a month. He said since BJP chief Amit Shah had already said so much in the public domain, there was no need for him to make any special statement on the matter.
He also said the state government would take up the demand for special category status with the 15th Finance Commission team that would visit the state soon.
Speaking to the media for the first time since his meeting with Shah, Nitish told reporters at his weekly public interaction programme, Lok Samvad, "During my meetings with BJP president Amit Shah over breakfast and dinner, we discussed several issues. Seat-sharing should be finalised in a month…Amit Shah has already made clear so many things in public domain".
The Chief Minister was referring to Shah's speech at Patna in which he said, "There are people who have been saying so many things about seat-sharing. Unhe laar tapkane dijiye (let them salivate). We know very well how to take good care of allies."