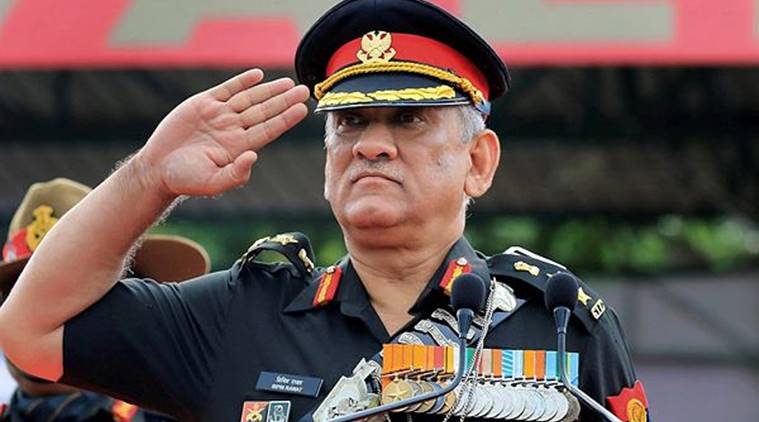 Need to avenge Pakistan barbarism, other side must feel the same pain: Army Chief
Welcoming the Centre's decision to cancel talks with Pakistan, Army Chief General Bipin Rawat on Saturday said it is time to avenge the kind of barbarism meted out by the neighbouring country to ensure the "other side feel the same pain".
"We need to take stern action to avenge the kind of barbarism that terrorists and the Pakistan Army have been carrying against our soldiers. It is time to give it back to them in the same coin but not by resorting to similar kind of barbarism. I think the other side must also feel the same pain," he told reporters in Jaipur.
The Army chief's remarks came in the wake of the "brutal killings" of security personnel by Pakistan-based entities and the release of postage stamps glorifying Hizbul Mujahideen commander Burhan Wani who was killed by Indian security men in July 2016.
Specifying that action against Pakistan was needed but not in a barbaric manner, Rawat said, "We have carried out similar actions against them whenever they did something against India on the border. Pakistan has suffered many casualties and we have been able to take on their defence system to a large extent but we never resorted to barbarism."
"They requested for ceasefire in May and we agreed but if they continue to do this, we will need to take other action," he added.
Reiterating the government's stance that talks and terrorism can't go hand in hand, Rawat said, "I think our government's policy has been quite clear and concise. We've made no bones about the fact that talks and terrorism can't go hand in hand. Pakistan needs to curb the menace of terrorism."
The Indian government, a day after accepting Pakistan's proposal for a meeting of foreign ministers on the sidelines of United National General Assembly (UNGA) in New York, cancelled the meeting and said "the evil agenda of Pakistan stands exposed" and the "true face" of Imran Khan, the new Prime Minister of Pakistan, has been "revealed to the world".
Meanwhile, Pakistan Prime Minister Imran Khan termed the Centre's decision as "arrogant" and "negative" to his call for a resumption of dialogue between the two countries. The Pakistan Prime Minister also tweeted that "all my life I have come across small men occupying big offices who do not have the vision to see the larger picture."
(With agency inputs)
© IE Online Media Services Pvt Ltd