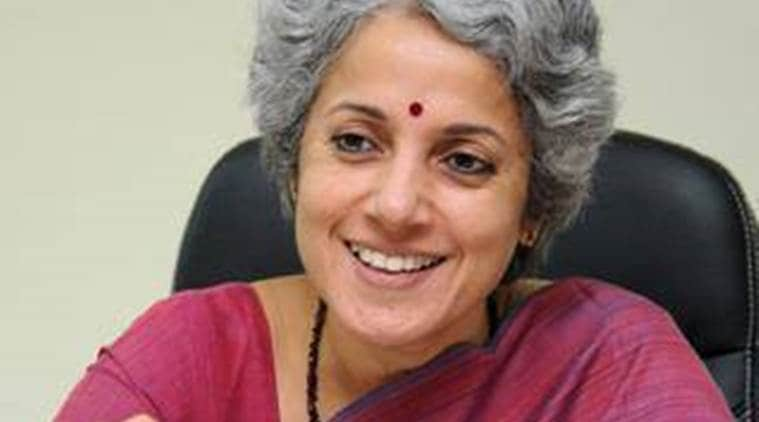 Nationalists claiming MNC hand in vaccines actually hurting Indian firms: WHO top officer
As allegations of "MNC vaccine lobby" and "vested interests" pushing their agenda in India refuse to die down, World Health Organization (WHO) Deputy Director General Dr Soumya Swaminathan has said that "nationalist" organisations that claim immunisation helps MNCs are not aware that they are hurting Indian companies the most, as globally 60 per cent of all vaccines are made in India.
According to her, questioning the technical process for inclusion of new vaccines in India's Universal Immunisation Programme (UIP) is to question the integrity of three secretaries to the Government of India. As director-general of the Indian Council of Medical Research (ICMR) and secretary in the Department of Health Research, Swaminathan herself was, until October last year, one of those three top officials in the government. The committee is tasked with deciding which vaccines every child in India will have the right to be given free of cost at government health centres.
"The voices against vaccines are based mostly on hype, not on facts. Some nationalistic bodies claim that the immunisation programme helps MNCs – it is just not true," Dr Swaminathan told The Indian Express from Geneva. "They do not know that they actually hurt Indian companies the most. Even the HPV vaccine that they are so upset about will soon have an Indian manufacturer. Serum Institute of India is already conducting phase-III trials. There are other companies, too."
The WHO is observing the Global Immunisation Week, which began on Tuesday. In a letter to Prime Minister Narendra Modi on April 15, Swadeshi Jagran Manch, the economic wing of the RSS, had alleged that advocacy groups of dubious antecedents and an official in the Health Ministry were "lobbying for the use of vaccines such as HPV vaccine. Obviously questions are raised about the influence of pharma giants on the National Immunisation Programme."
HPV was recommended by the National Technical Advisory Group on Immunisation in January this year to be included in the UIP. It is the highest technical agency for deciding on public policy on vaccines. Before that, it was cleared by a technical sub-committee whose members included Swaminathan in her then capacity as D-G of ICMR and Prof K Vijayraghavan, then secretary in the Department of Biotechnology and Science and appointed principal scientific adviser to the Union government last month.
"It is next to impossible (for vested interests to influence the vaccine decision-making)," Dr Swaminathan said. The D-G ICMR, Health Secretary, and DBT secretary — these are virtually the pillars of the process. If you do not have faith in these people, then you are basically questioning the very appointment process of a secretary to the Government of India. If you are saying that three seniormost officials can be influenced, then it is indeed a very sorry state of affairs.
"Even when the NTAGI Secretariat was funded by the Gates Foundation, it could not have happened. Now they have moved out," she said.