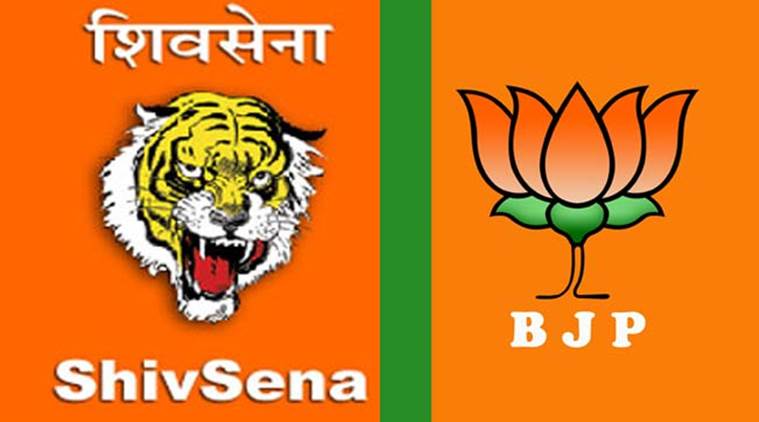 Monsoon Session saw Sena, BJP bonhomie
The monsoon session saw a greater association between the Shiv Sena and BJP for the first time in last two and half years, thus defeating the Opposition's gameplan to create a wedge within the saffron allies in the state legislature. The three-week monsoon session concluded on Friday.
A senior cabinet minister said, "Today, we know that the BJP has the magic figure of 145 out of 288 seats in the state assembly. So, it would have been pointless to hold the BJP on tenterhooks in the assembly."
The strategy change was an outcome of the Presidential elections that led to a thumping victory of Ram Kovind. The voting in the state assembly saw the BJP eliciting support of 22 more MLAs representing smaller parties and independents. The BJP with 123 seats along with 22 seats from smaller parties and independents took the tally to 145 seats in the assembly. The half way mark in the 288-MLA assembly is exactly 145 seats.
Another reason cited by the Shiv Sena political managers was the Rs 37,000 crore loan waiver announced by the government. Now, in successive assembly sessions in last two and half years, Sena would lead the Congress-NCP opposition to demand loan waiver.
In the state legislature assembly several NCP leaders namely Ajit Pawar and Jayant Patil often hurled teasers against Shiv Sena for surrendering to BJP. Pawar directly appealed to the Sena to join the Congress-NCP to take on the ruling BJP on the issue of controversial Bill related to reforms in APMC, which gave voting rights to 1.36 crore farmers. Unlike Congress and NCP, who were against extending the voting rights for APMC panel to all farmers, Sena stood with the BJP on the critical issue. As a result the Bill was passed.
Although Congress and NCP began on a note of discord, corruption against government united them. Top leadership of Congress and NCP vehemently raised the issue for almost two weeks in the state assembly and council against Housing Minister Prakash Mehta and Industries Minister Subash Desai.
Senior BJP leader Eknath Khadse's aggression against the BJP-led government was the highlight of the monsoon session. In the three-week session, there have been half a dozen instances when Khadse almost played the role of opposition questioning the government. Almost twice a day at times he would rise to ask why government was not responding to the queries raised by him related to MIDC land rules that lead to his resignation from cabinet. However, top leadership in BJP in the Centre and state have expressed their displeasure over the manner in which he had conducted himself to corner the government.