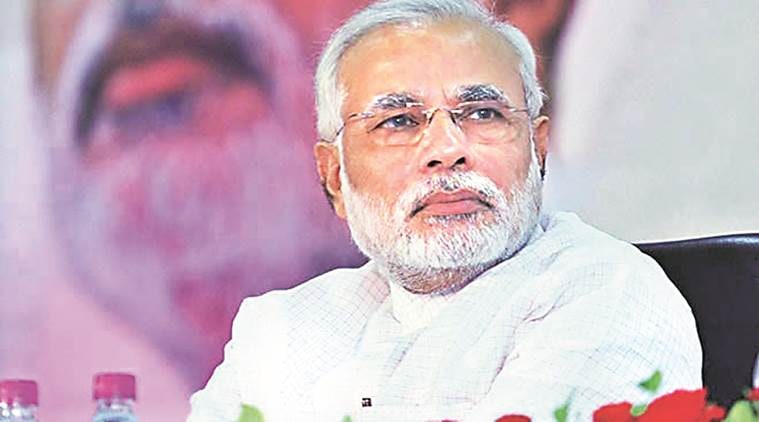 Mann ki Baat: PM Modi pays tribute to Nehru, hails Savarkar stand on 1857 revolt
Prime Minister Narendra Modi, in his monthly radio programme Mann ki Baat on Sunday, paid homage to Jawaharlal Nehru on his death anniversary and hailed the contribution of Veer Savarkar for disapproving suggestions that the 1857 revolt was merely a "sepoy mutiny".
"…today is May 27, the death anniversary of the first Prime Minister of India, Pandit Jawaharlal Nehru ji. I render my pranam to Pandit ji," he said.
Speaking of the revolt against the British in May 1857, he said, "It is indeed sad that we kept on calling the events of 1857 only as a rebellion or a soldiers' mutiny for a very long time. In fact, May 1857 was not only evaluated as a minor historical incident but was also an attempt to dent our self-respect…It was Veer Savarkar who boldly expostulated by writing that whatever happened in 1857 was not a revolt but was indeed the first war of Independence."
Referring to the Fitness Challenge, Modi highlighted the role of physical and mental fitness in a person's all-round development. "For me, it's heart-warming that the captain of the Indian cricket team Virat Kohli has included me in his challenge… I too have accepted his challenge. I believe this is gainful and this kind of a challenge will inspire us to be fit alongwith others," he said.
But at the same time, he expressed concern over the "fading away" of traditional sports such as kho kho, pitthu, lattu and gulli-danda "to the point of extinction". "…it will be the loss of the spirit of childhood," he said.
"It is crucial that today schools, neighbourhoods and youth congregations come forward and promote these games. Through crowdsourcing we can create a very large archive of our traditional games," Modi suggested. He said the videos of these games can be shot, outlining the way to play them. On the Fitness Challenge, the Prime Minister said, "The more we play, the more we inspire the country to come out and play." He said games teach us values for life, such as, setting targets, building up determination, developing team spirit and fostering mutual co-operation.
The Prime Minister complimented women and a girl who climbed Mount Everest. Modi also had a word of praise for Cuttack's D Prakash Rao, a tea seller, who, he said, spends 50 per cent of his earnings to run a school.
He asked people to observe World Environment Day on June 5 , and said it was time to concentrate on planting trees. Planting saplings is not enough and people should ensure that they care for a plant till it becomes a tree, he said.
"Protecting environment and being sensitive towards nature should come naturally. The recent dust storm accompanied by rains was unseasonal. The climate pattern led to the loss of life and property. It is a result of change in weather pattern," he said.